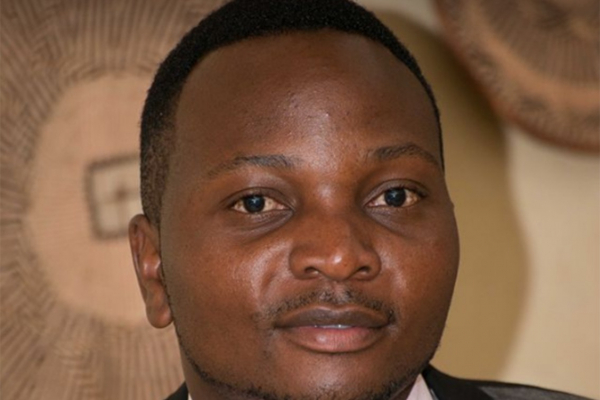 THE current dry spell may impoverish most tobacco farmers who have not cushioned themselves from potential losses through insurance cover, due to insufficient resources and dishonesty by some insurance companies.
By FIDELITY MHLANGA
While the Tobacco Industry Marketing Board (TIMB) is carrying out a crop assessment exercise, indications on the ground show that the golden leaf is under threat from excessive heat, with farmers pessimistic about the prospects of this season.
Farmers who spoke to NewsDay are in a dire situation, as they do not have sufficient insurance cover for their crop.
"I planted half a hectare using inputs and chemicals under a contractor and the another hectare was using my own inputs. The contractor said they will insure the crop, but as of now they are yet to do so. So what it means is that my entire crop is not insured at all. With the current hot weather, I don't really know what will become it," said Prosper Mutumbi a farmer from Mashonaland West province.
Farmers complained that contracting companies lie to them that the insurance is covered but fail to honour their side of the bargain in cases of fire and hailstorm, despite deducting the insurance fee.
"Last season a certain tobacco contracting company failed to pay for the insured crop after it was affected by hailstorm, despite deducting the money paid for insurance when the crop was delivered at the floor," Mutumbi said.
The tobacco crop is vital in oiling the country's nostro accounts facilitating the importation of key commodities such as fuel, cash, raw materials and electricity, but unfavourable weather patterns may endanger farmers' investments.
Economist, Clemence Machadu warned that farmers may fail to recoup their input costs in the event of these risks falling without being insured, leaving them grounded.
"You will realise that most small scale farmers are the ones without insurance, not just because of lack of information but due to the diseconomies of scale associated with the nature of their Mickey Mouse operations. They incur high costs to accrue smaller margins, which compels them not to further contract their margins by adding insurance to their costs of production, leaving the fate of their business in the hands of weather," he said.
"Some also take comfort in the fact that they have never experienced any risk on their tobacco before, but others have also lost confidence in insurance firms because of the way they have been treated before."
Tobacco farming in Zimbabwe is skewed towards small scale farmers, who in most cases use razor-thin budgets to finance labour, inputs and end up failing insure their crop.
However, some farmers have lost confidence in insurance firms who take advantage of gullible communal farmers by not fully explaining the fine print to them.
Konny Mudazizira from Cleeve Farm narrated how an insurance company failed to pay for claims made.
"I once insured my tobacco crop which was on a four-hectare land in 2005 but the insurance company did not honour up its side of the bargain after the crop succumbed to hailstorms," he said.
Another farmer, Ephraim Maunze, said he had a similar problem in 2006, whereby a dishonest insurance company failed to pay for his crop which had succumbed to an inferno during the curing stage.
Machadu said some insurance companies has also developed cold feet on insuring crops due to a plethora of risks associated with weather patterns.
"You have to also note that the proliferation of more risks as a result of these increasingly unpredictable weather patterns has also chased some insurance companies away from the tobacco sector. Some insured farmers also side-market their crop, which also discourages these insurers," he said.
TIMB said it had recommended certain reputable insurance companies adding that there has been a jump, in a number of farmers who are insured using the stop order facility.
It said some farmers were not taking up insurance to "minimise costs thereby taking chances, hoping and praying nothing will go wrong, whilst for others there have been reports of unfair treatment from insurance companies".
"As TIMB, we have come up with a list of reputable insurance companies for use by our farmers. This season we have experienced a 200% increase in the number of farmers who are insuring using the stop order facility compared to last season," TIMB public relations manager, Isheunesu Moyo, said.
Last year, TIMB came up with $22,8m TIMB inputs facility to help small scale tobacco farmers. The facility comes with an insurance component.
In written responses, Ipec urged all potential policyholders to buy insurance including agriculture insurance from companies that are registered with the insurance regulator.
"Secondly, in the event that these farmers are short-changed by Ipec-registered insurance companies, they can come and lodge their complaints with us," it said. Ipec's mandate is to protect the interests of policyholders," it said. I Tobacco is one of the country's largest foreign currency earners.
Last season, the tobacco sales generated $600 million after 190 million kg of the crop went under the hammer. This year, Treasury has projected an output of 200 million kg.