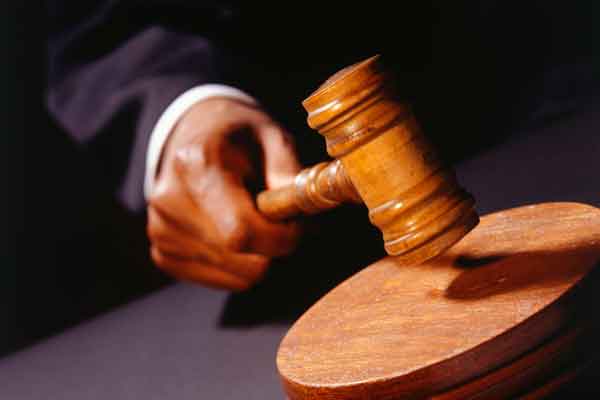 A LEGAL clerk and executor of the deceased estates, Martin Murimirambeva, appeared at the Harare Magistrates Court yesterday facing allegations of swindling the Master of the High Court of Zimbabwe of $2 800 in a deceased property valuation scam. Murimirambeva (47) was not asked to plead when he appeared before magistrate Rumbidzai Mugwagwa who remanded him to February 12 on $50 bail.
BY DESMOND CHINGARANDE
According to the State, Murimirambeva is the executor of the late Reuben Chitenderu's estate who passed on in 2012 and is survived by his wife Martha Chitenderu and three daughters.
The deceased left behind a farm in Rowa Division, Zimunya, Mutare, measuring 89 hectares and there were two five-roomed houses and one three-roomed house. During his lifetime, the deceased was not staying at the farm as he had acquired another plot in the same area and no will was left by the deceased.
In December 2012 Largenote Chitenderu, who is the nephew to the deceased, mooted an idea of forming a family trust in regard to the farm which was to be named Chitenderu Family Trust.
Following the arrangements the deceased estate was registered with the Master of the High Court and surviving spouse Martha gave the power of attorney to Emmanuel Chitenderu to oversee the administration of the estate. As a result Murimirambeva was appointed executor dative by the Master of High Court to administer the estate of the deceased.
It is alleged the Chitenderu family members then drafted a constitution that would guide the running of the trust. Murimirambeva then prepared an inventory of the estate where he valued the farm at $10 000 and submitted it to the Master of the High Court after he misrepresented that it was State land yet he knew it was a private property.
Acting on the information supplied, the Master of High Court charged Murimirambeva $400 as Masters fees.
The State alleges in June 2013, Murimirambeva prepared papers to transfer the title deeds of the farm into a family trust where he gave the value of the same farm as $80 000 to the Registrar of Deeds thereby prejudicing the Master of High Court of $2 800 of the remaining $70 000.
The matter came to light when Largenote Chitenderu stopped other members of the family from carrying out farming activities on the farm and went on to destroy structures which were under construction by Emmanuel Chitenderu, leading to the matter being reported at the police on January 8 this year.
Linda Gadzikwa appeared for the State.