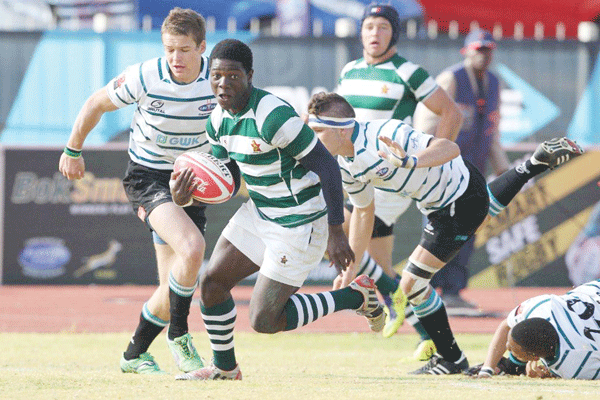 THE Zimbabwe Rugby Union (ZRU) might have settled for former Springbok coach Peter de Villiers to take over the Sables coaching job after the South African was invited to help the national Under-20 team, who are preparing for a tournament that will be played in Nambia.
BY KEVIN MAPASURE
De Villiers arrived in the country yesterday and attended the national Under-20 team training session at Harare Sports Club in the evening.
ZRU chief executive officer Sifiso Made yesterday said De Villiers had come in on a familiarisation tour since he had applied for the national 15s team coaching post.
"De Villiers is here to familiarise with our operations and Zimbabwe rugby since he has applied for the national team coaching job," Made said. "The Under-20 coaches asked him if he could come and assist and he agreed to help them out ahead of their tournament in Namibia."
The 60-year-old was coach of the South Africa national rugby union team from 2008 to 2011 after he had been successful with the junior sides.
After the 2011 World Cup, the South African Rugby Union did not renew his contract.
ZRU is looking to help revitalize the ailing Sables who have become a punching bag for top rugby nations on the continent.
Other top coaches who have been linked with the vacant post include ex-New Zealand boss John Mitchell and British coach Collin Osborne, who was the Sables coach between 1993 and 1996.
Former Sables coach Brendon Dawson also wants the job which fell vacant after the sacking of Cyprian Mandenge last year. ZRU advertised the Sables head coach job on December 28 last year.
Dawson led the Sables to the Africa Cup title in 2012 before falling short of leading the side to the 2015 Rugby World Cup hosted by England.
The Sables endured a dismal campaign in the 2017 Gold Cup where they only beat Senegal and lost to Kenya, Namibia, Uganda and Tunisia.