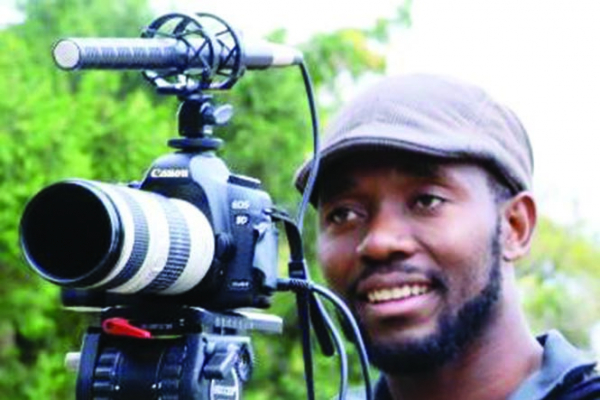 PRODUCERS of the local feature film, Cook Off, have struck gold after their production was selected for screening at the forthcoming edition of the International Film Festival Rotterdam (IFFR) from January 24 to February 4 in the Netherlands. The film will premiere at the global fiesta on January 29.
BY WINSTONE ANTONIO
Producer, Joe Njagu, said they were delighted that the production was the first-ever local film to be featured at a festival of such a magnitude.
"It is a humbling experience to have your work on a global stage with other international players. It shows we are heading in the right way. It is not just about local game anymore. It is also challenging to live up to the billing and encouraging too," he said.
The film's writer and director, Thomas Brickhill, said this was a positive development for the local film industry.
The IFFR is an annual film extravaganza held in various cinemas in Rotterdam, Netherlands. Since inception in 1972, it has become one of the most important events in the global film industry.
Meanwhile, Njagu and Brickhill have lined up a series of screenings, as they seek to take the production to film lovers across the country, a move they said was necessitated by the scarcity of cinemas.
"Taking our film to the people comes after the realisation that there are only two cinemas in the whole country, hindering mass audiences from consuming our films. So we are bringing screenings to them," Njagu said.
The romantic comedy features celebrities, among them South Africa-based Zimbabwean actress Tendaiishe Chitima, musician Tehn Diamond, actress Jesesi Mungoshi, poet Chirikure Chirikure, Anne Nhira, Kudzai Sevenzo and Michael Kudakwashe.
It tells the story of Anesu, who feels like she missed her chance until her son enters her into auditions for a reality television cooking show.