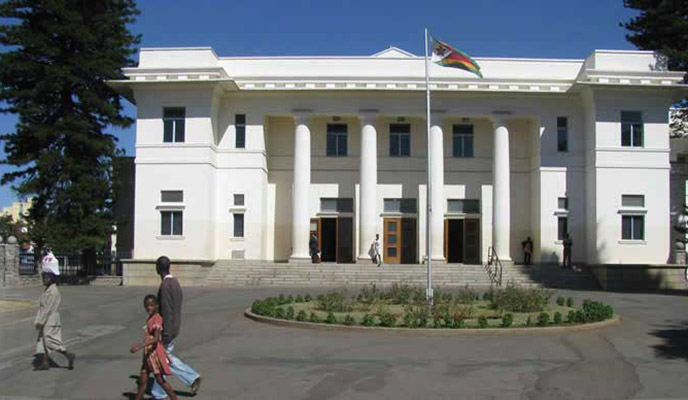 BULAWAYO City Council has identified four sites to set up infrastructure for Special Economic Zones (SEZ), acting deputy engineer and town planning director Wisdom Siziba said on Thursday.
BY SILAS NKALA
Speaking during a meeting with an Alpha Media Holdings (AMH) team led by managing director Kenias Mafukidze, Siziba said following government's decision to declare the city as an SEZ last year, council was now moving to ensure the programme is implemented.
Siziba, who was accompanied by town clerk Christopher Dube and senior public relations officer Nesisa Mpofu, said new industries would be constructed, while closed ones would be revived and struggling ones recapitalised.
He said the city was now waiting for government to set up administration structures for the SEZ programme.
Siziba said one of the identified SEZ sites close to United College of Education had 256 stands ranging from 3 000 to 8 000 square metres each.
He said another site was in Kelvin East comprising 127 stands.
"Having those sites we are saying we still need to invest in the infrastructure. We still need to work and finish the sewer system. We need roads and telecommunication lines," Siziba said.
"We are embarking on a study to identify the industries that are empty, industries that are operating below capacity and those that are looking for partners."
Dube said recruitment for the SEZ programme was being hampered by government's delay in employing a chief executive officer.
"Once the CEO is appointed we will be able to forward applications for people who want to work in the SEZ projects," he said.
Mafukidze, who was accompanied by AMH chief marketing officer Thandi Ngwenya and Bulawayo office manager Nicholas Ncube, said the media group was keen to work with the local authority to ensure the revival of the city.