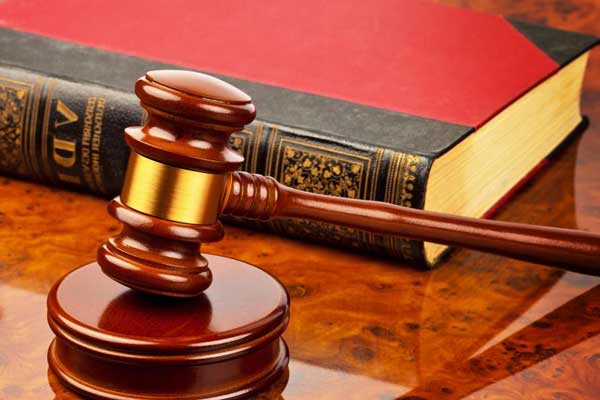 ZVISHAVANE miner, Morgan Graham, has sued Mines and Mining Development minister Winston Chitando in his official capacity over the illegal takeover of his claim at Texas Mine.
BY SILAS NKALA
Graham filed an application at the Bulawayo High Court citing Luckson Zondo and Chitando as respondents. He is seeking to interdict Zondo, who is believed to have Zanu PF links, from operating at his mine and also wants the minister to reverse the decision to grant the latter mining rights.
In his founding affidavit, Graham submitted that he is the registered holder of a block consisting of 10 gold dump claims named Texas. He said Zondo approached him some time ago seeking an equal partnership in Texas 8's mining operations.
"While we were still negotiating the terms of partnership, first respondent (Zondo) started erecting structures at the mine without my approval," Graham submitted. "As a result of first respondent's conduct, I reneged from the possibility of entering into partnership with him. First respondent then used his political muscle and physical threats to force me to sell him my mine. The first respondent is under the impression that I sold him the mine, but I am legally advised that the purported agreement of sale does not meet the set standards of the Mines and Minerals Act."
Graham submitted that although the mine is registered in his name, Zondo has ordered his employees to physically bar him from accessing the mine.
"As a result thereof, I am no longer involved in Texas 8 mining activities despite being the registered holder of the claim. In 2012 and 2013 the first respondent would send me some money alleging that it was my 50% share realised from the sale of the mined gold. However, the amount I received during that period is a paltry sum compared to the money the first respondent received from Fidelity Printers," he submitted.
"The respondent is, therefore, benefiting from the mining operations at my expense as I ceased to receive money in 2013, but the statement from Fidelity Printers shows that the last deposit was made on August 6, 2017. First respondent and his gold printers are currently mining gold on my claim indiscriminately and has caused me to lose thousands of dollars as I have been forced to stop mining activities due the unlawful invasion."
He said through blocking him from accessing his mine, Zondo is abusing his powers so as to continue looting gold and illegally enriching himself and all this without a prospecting licence or certificate, contrary to the provisions of the Mines and Minerals Act. Graham said if the interdict is not granted he will suffer irreparable harm.
Zondo and the minister are yet to respond to the application.