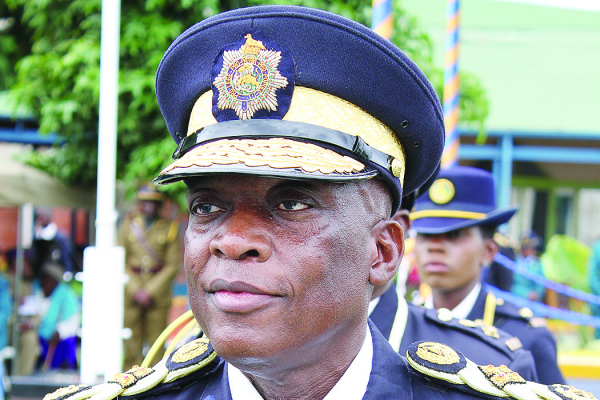 THE $2,9 million lawsuit filed by a Harare businessman against retired Police Commissioner-General Augustine Chihuri, whom he accuses of impounding his five cars and changing ownership into his name, has taken a new twist. It has emerged the businessman, Bigboy Pachirera, voluntarily surrendered his vehicles to avoid criminal charges being laid against him.
BY CHARLES LAITON
In the litigation filed sometime in December last year, Pachirera listed Chihuri, his wife Isabel and the couple's company, Kidsdale Enterprises, as respondents respectively.
However, according to a letter written in 2014 by the businessman's lawyers Mahuni Gidiri Legal Practitioners, Pachirera offered to surrender his cars and property as settlement for the criminal charges that the former police boss intended to pursue against him.
"Our client (Pachirera) has instructed us to approach you in connection with this matter in which criminal proceedings have been initiated against him by the company (Kidsdale Enterprises). It is in view of this background that we write to seek your indulgence to have the parties amicably resolve this matter through an out-of-court settlement," Mahuni Gidiri Legal Practitioners said.
"The basis being that our client has informed us that he has had a working relationship with the proprietor of the company stretching more than 15 years. Consequently, while some issues may exist, a holistic look at the bigger picture will entail that through dialogue, the broken relations can be mended and same can only be achieved should you approach this matter from a compassionate perspective.
"We also wish to highlight that our client regrets whatever it is that has transpired leading to this unfortunate situation and is indeed remorseful. We propose that our client offers the following property as settlement, namely, either (a) a motor vehicle being a Jeep Cherokee, 2011 model valued at $80 000, (b) an ML 350 CDI, valued at $160 000."
The lawyers added: "It should be noted that the offer is made willingly and it is hoped that a conclusive finality to this issue will ensue and that the contemplated proceedings will be halted forthwith."
Besides the letter from the lawyers, the businessman himself also signed a cession agreement ceding rights to one of his properties to Chihuri's company.
The cession agreement read: "I, Bigboy Pachirera, do, hereby, cede my rights and obligation in respect of the following property to Kidsdale (Private) Limited namely: immovable property being a certain piece of land measuring 448 square metres, situated in the District of Salisbury being Stand Number 3853 Highfield Township inclusive of a structure built thereupon. Referred to Deed of Transfer Number 9658/2003…."
However, Pachirera dragged the former police boss to court,accusing him and his family of seizing his property while using his influence as a Commissioner-General of Police.
The matter is still pending.