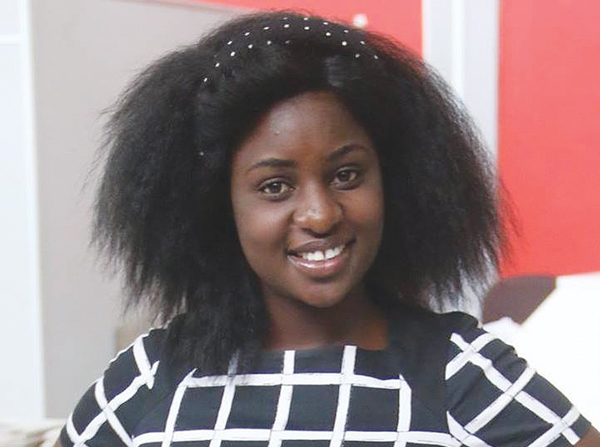 KUWADZANA East Constituency is a high-density suburb in the eastern parts of Harare. According to the legislator for the constituency, it has a population of over 50 000 residents. The constituency has perennial shortages of potable water. Most of the people who live in Kuwadzana are lodgers, with landlords preferring to supplement their incomes through rentals of rooms in their houses.
By Munesu Nyakudya
Problems in the constituency that the MP could highlight in Parliament as oral or written questions include:
Burst sewer pipes (Local Government minister)
Water shortages (Local Government minister)
Dilapidated road infrastructure: Some roads (Transport or Local Government minister)
Inadequate schools: Some areas pupils walk long distances to school (Education minister)
Housing and overpopulation (Local Government minister)
Unemployment; leading to drug abuse rampant especially at shopping centres (Labour minister)
Performance of the MP in Parliament
The MP is undoubtedly one of the best legislators that Parliament has ever had, and has impressed in his contributions to debate as he exhibits good oratory skills, is articulate different subjects, and has guided Parliament on many legal issues, for example, the crafting of the Code of Conduct for MPs and Constituency Development Fund Constitution. Not only is Chamisa a very vocal opposition MP in Parliament, he also has a good sense of humour and uses his linguistic competence in Shona and English, to structure his debate in a stimulating manner. Chamisa holds very key positions in Parliament. He is the chairperson of the Legal and Procedural Affairs Committee as well as a member of the Parliament Standing Rules and Orders Committee, which are responsible for guiding MPs on issues to do with the decorum and procedural issues in Parliament. He also sits in the Media and ICT Portfolio Committee.
What people from Kuwadzana said about their MP:
Priscilla Masukwa
He is a well-known MP, who comes back to his constituents to give feedback a lot. He is a man of the people to the extent that we even walk around with him telling him our problems, although we haven't seen most of the things materialise. However, we appreciate that he listens. I think Chamisa has done his best, times are hard and we can't expect him to do more.
Simba Matau
The MP is very developmental. He initiated the drilling of a lot of boreholes in our community. He is always in Kuwadzana for rallies, and everyone in this constituency loves him. We will definitely vote for him because he also represents us well during Parliament sittings and debates.
Fredrick Mubayiwa
Chamisa promised that he would build a library for the constituency, and he did that. There are just some finishing touches left, but what I like about him is that he always comes back to us to hear our concerns. Even in Parliament we are very happy because he represents us very well and nobody will ever be able to match what Chamisa has done. So, come elections we are definitely going to vote for him.
Gwendoline Tofa
I think Chamisa is someone who has a lot of will and is driven by passion. He sponsors prizes to schools for best performing students. He furnished our community hall, built our library, and bought us sewing machines as women. The list is endless. He is just a good man.
Panashe Young
We are proud of our MP. We even have his phone number and he is always eager to respond to all our concerns. I have heard him asking a lot of questions in Parliament. He is also a hands-on man. We do have problems of burst sewers and water shortages. What irks us is we are made to pay a fee to access water at boreholes, but we believe it's one of those things he just needs to be told so he can address them. The other problem is that he may be willing to make things better, but he just doesn't have enough resources as our country continues to suffer financially.
MPs' response
When I receive the Community Development Fund, I will prioritise computerisation of schools, furnishing and computerisation of the library, women and youth projects, widows and orphans support forums, sports programmes, health programmes, water and sanitation, refurbishment of tower lights, supporting of police stations, and improvement of recreational and community centres. The people of Kuwadzana are very happy as a constituency. We have a successful feedback mechanism in the constituency, where we have regular monthly meetings of all residents and these are done consistently. We also hold three rallies annually in line with our social democratic values as MDC. We have a thriving Kuwadzana New Zimbabwe Upliftment Fund for the women in Small and Medium Enterprises. There is also the MP scholarship fund for the girl child, targeting orphaned and child-headed households. There are more boreholes per capita than any other area. I with the assistance of other partners also sponsor prizes to excelling schools and school pupils.
I have managed to computerise and connect the internet at schools in Kuwadzana. I furnished constructing Kuwadzana 2 Community Hall. I have also donated sewing machines for women's clubs, and supported the youths of all age groups through the Chamisa Stars under the sports academy, as well as the Kuwadzana soccer league. There is also a functional widows' forum and senior citizens forum. I also managed to mobilise well-wishers for the tarring of roads and pothole-filling in Kuwadzana, as well as supporting the home industry in infrastructure and amenities.
I also managed to complete the construction of a state-of-the-art Kuwadzana Library, where I mobilised over $80 000 from donors (a feat not achieved in any other constituency post 1980).The library has since been handed over to the city council for the official launch.