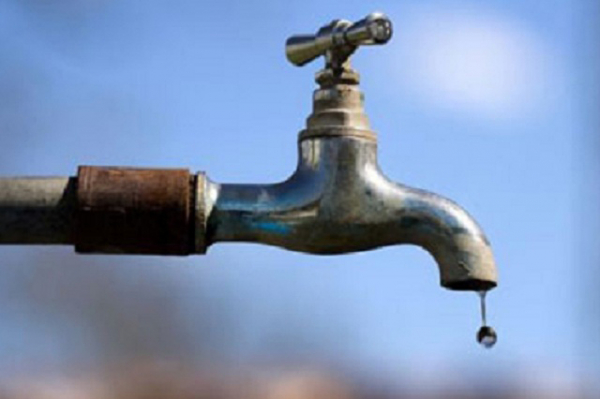 BULAWAYO's major water reservoirs have enough water to last three years despite insignificant inflows recorded so far and high evaporation rates, council has reported.
By NQOBANI NDLOVU
A council report of the future water supplies and water action committee shows that the amount of water held at the city's supply dams stood at 83% as of November 2017, but there has been a "high drawdown" owing to hot temperatures.
"The total volume was 347,732,546m3 of which the usable volume is 331,147,438m³. During the same period in 2016, the operational dams contained 117,966,080m3 of water (i.e. 28,45%), which was 55,42% less than the current storage.
"The monthly average drawdown calculated using the period 2012-2014, when there were no inflows were 7,908,827m3/month. Using this figure for drawdown and usable storage of 331,147,438m3, the expected theoretical depletion period translates to 41,9 months," the council report read in part.
Bulawayo has for years faced serious water shortages, with city fathers being forced to decommission supply dams, which included Umzingwane and Upper Ncema, over low water levels.
So severe were the water shortages that the local authority was forced to implement stringent water rationing, resulting in some residential areas going for days without the precious liquid.
Council also penalised residents for hoarding the precious liquid or using more than the stipulated amount per day.
The long term solution to Bulawayo's water woes is the Matabeleland Zambezi Water Project (MZWP), a project mooted in 1912, but has largely remained pipedream, as both the Rhodesian and Zimbabwean governments have failed to kick start it.
The Insiza and Epping Forest water pipelines are seen as some of the possible short to medium term solutions to ease the water crisis in the city.
However, at one time, plans to drill boreholes at Epping Forest hit a brick wall after the Environmental Management Agency (EMA) blocked them.
EMA argued drawing water from the Epping Forest, a nature forest which has high underground water tables, will disturb the ecosystem and lead to animal deaths in Nyamandlovu.