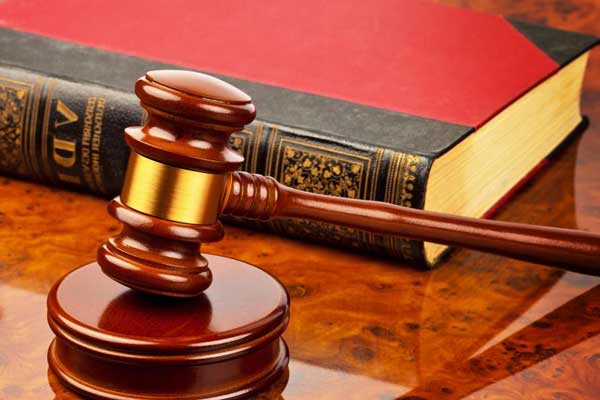 FREIGHT World owner Benjamin Mukandi has taken businessman Edmore Zviitwa, aka Kebab, to the High Court seeking to compel him to surrender an Audi S5 vehicle belonging to his late son, Shingirai, who died in a car accident in July last year.
BY CHARLES LAITON
Mukandi approached the court as the executor dative of the late Shingirai's estate saying he became aware that Zviitwa was in possession of the
$35 000 vehicle and documents in respect of a Toyota Landcruiser V8 valued at $100 000, which his late son had also bought from Zviitwa.
But, Zviitwa has since dismissed the claims saying the late Shingirai had not paid the purchase price of the Toyota Landcruiser in full to warrant the release of the Audi vehicle which he had surrendered as surety and the Toyota documents.
"After my appointment as executor of the deceased's estate (Shingirai), I caused notices to be published in The Herald and Government Gazette on October 5, 2017….calling upon all persons who had possession or custody of any property or assets belonging to the deceased to hand the same over to me …within 30 days of publication of the notices," Mukandi said.
"Upon the expiry of the 30-day period on November 6, 2017, I instructed my legal practitioners to address a letter to first respondent (Zviitwa) demanding that he hands over to me the Audi motor vehicle and paperwork for the Toyota Landcruiser…. He, however, refused to hand over the same…saying he was given the Audi vehicle as 'surety' for the payment of $45 000 outstanding on the purchase price of the Toyota Landcruiser."
Mukandi further said even though Zviitwa claimed he came into possession of the said vehicle through an agreement with his late son, he (Zviitwa) had not formally lodged his claim as is required by law.
In his response to the claim, through his lawyer Arthur Gurira, Zviitwa confirmed he was in possession of the said vehicle and documents, but maintained that the late Shingirai had not paid for the Toyota Landcruiser in full.
"The applicant and myself had met prior to his legal practitioners writing to me their first letter dated November 7, 2017 and I explained to him that I sold a motor vehicle, namely a Toyota Landcruiser, to the deceased and he had paid $15 000 only towards the purchase price of $60 000. As surety, the deceased had handed to me an Audi vehicle and I also held on to the documentation of the Toyota Landcruiser South African registered DX98 JR GP," Zviitwa said.
"I have also notified the applicant that the current status quo, that is the death of Shingirai, is not a good ground to dishonour agreements that existed between me and him and/or obligations." The matter is pending.