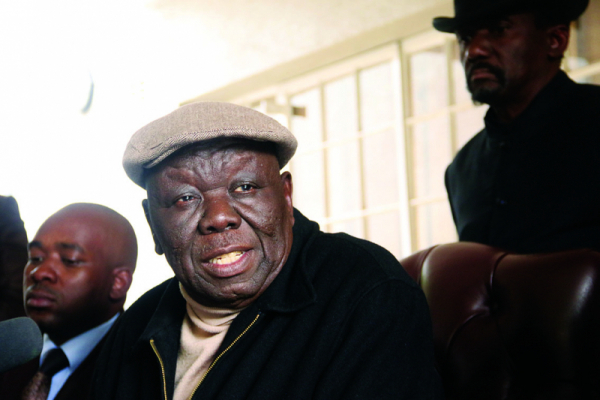 HUNDREDS of residents in Bulawayo yesterday converged at Sizinda Hall and conducted a prayer service for ailing MDC-T and MDC presidential candidate, Morgan Tsvangirai, who is battling cancer of the colon.
BY NIZBERT MOYO
The prayer meeting was organised by MDC Veterans Activists Association (VAA), MDC-T, Welshman Ncube's MDC, Tendai Biti-led People's Democratic Party members, local councillors, legislators and church leaders.
Participants said the prayer meeting was meant to give spiritual and moral support to Tsvangirai in recognition of his commitment to defending democracy and human rights.
The VAA deputy chairperson, Gideon Mangena said they had hope that Tsvangirai would recover in time for this year's general elections, so that he could complete his race.
"We need Tsvangirai to lead the alliance that we have formed with other opposition parties that is why they are also here. We believe the alliance is the only way to go as it will open industries for our children and bring back old memories where there was milk and honey in this country,'' Mangena said.
Former Mpopoma Pelandaba MP Samuel Sandla Khumalo, in his vote of thanks, called on all pro-democracy movements to bury their differences and pray for Tsvangirai's quick recovery.