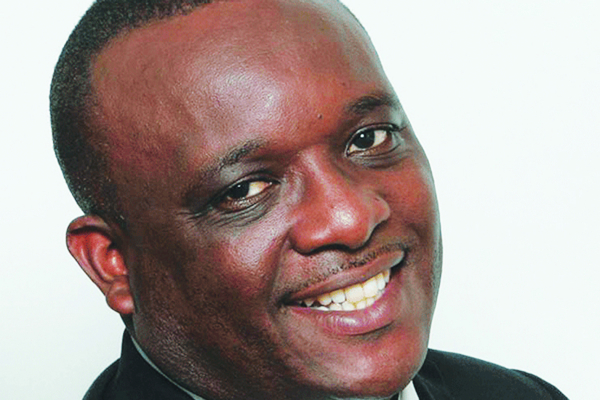 Noah Manyika is Build Zimbabwe Alliance (BZ) leader, one of the many opposition political parties that have emerged in the country to contest for political space ahead of this year's elections. BZ is launching its party manifesto today in preparation for elections which President Emmerson Mnangagwa said will be held before July.
NewsDay Weekender Chief Reporter Everson Mushava (NW) caught up with Manyika (NM) to discuss with him his views and vision for the country. Below are excerpts of the interview:
NW: Who is Dr Noah Manyika?
NM: Dr Manyika is a citizen of Zimbabwe who came to an awakening that every person is needed in determining the nature of the country we are building. My story is the same with that of many other Zimbabweans, educated in the various kinds of schools, went overseas for further education and came back home and struggled like any other citizen and now want to contribute towards the development of my country. I had a wonderful experience outside the country seeing how other people make their ugly countries work. I feel it is the right time to actively participate in politics and better my country.
NW: So what motivated you to leave your lucrative job outside the country and come back to seek political office?
NM: Whether we like it or not, politics affects us all. People go into politics for their own personal benefits, but I am motivated by life. I have realised that everything in my country is political and am compelled by my faith in transforming people's conditions in all sectors of society.
NW: Why have you decided to form a new party when you could have joined one of the many political parties currently existing in the country?
NM: Look, you will see by the number of people supporting us that there is a vacuum. Our approach is different. We want to empower people to be leaders. We don't want supporters, but participants in the civic process and our approach has earned us people. People want change, a party that can change their lives and I believe we are that party.
NW: Are you at liberty to tell us about your party programmes that you think will earn your votes in the forthcoming elections?
NM: Our strategy is explained in the manifesto we are launching tomorrow (today). We are putting strategy ahead of structures and people are rallying behind our unique way that is all-inclusive and will result in an all-inclusive economic turnaround.
NW: Mnangagwa said elections will be held before July. Do you think you have ample time to put everything in place in light of the elections?
NM: Timelines can be longer depending on what you are doing and not doing. You can have little time and do a lot to do and can have plenty of it and fail to do anything. Everyone is working on the same time frame, except the ruling party. We are the first by the way to launch the manifesto officially and I believe we are ahead of time.
NW: Some people are talking of new political parties coming to split the vote. Don't you think you are likely to be seen in the same frame?
NM: Which vote are we splitting? There is no body entitled to any vote, everybody must earn the vote. In democracy, there is no sacred vote. The liberation war was fought to present as many alternatives to Zimbabweans as possible and for those alternatives to compete for votes. We are all entitled to an opportunity to contest. The best idea should win.
NW: We see that the problem of Zimbabwe is both political and economic. What programmes do you intend to implement so solve the challenges facing the country?
NM: We have to understand economic implications of political decisions. For example, it is a political decision to give chiefs cars, but there is need to understand the political implication of such a move. We need to take care of our chiefs, yes, but what we need is to first have a conversation of what will be the role of the chiefs to economic development and whatever support should come behind that idea. In BZA, politically, we want to focus on a devolved presidency. The presidency should be a president of all provinces and should be mandated by the Constitution to spend a week in every province. This will have an economic development because he or she will be forced to develop the infrastructure in every province. Even Parliament and Cabinet should be rotated to provinces. Some ministers do not even know problems affecting some provinces. Every province should be a tourism development zone and the presidential weeks should determine what is needed in those provinces. The other issue is language; everyone should feel Zimbabwean. Language presents barriers to development.
NW: Many parties have promised jobs. How will your party achieve that?
NM: Things have changed on what is a job, a career and employment. Zimbabwean companies need to be competitive and it means one can start a company, but cannot create many jobs due to technology. Some promises made by politicians are unrealistic. Our party will target the internal sector and capacitate these people so that whatever they do becomes thriving enterprises.
NW: And what is your take on indigenisation?
NM: Due to the informalisation of the economy, Zanu PF did not realise that the state of the economy has indigenised already and was going after the few companies that still existed and killed them. The way to go is to capacitate locals in all sectors of the economy by funding projects.
NW: Your party is called Build Zimbabwe Alliance. You are in an alliance with whom?
NM: We are in an alliance with the people who want to participate actively in rebuilding our country. BZA is simply a platform for people who think alike and want to rebuild the country. We are a non-partisan political party. You can join BZA to fulfil your civic role, not party role; that is why we are in an alliance with the people. Political parties come and go and Zimbabwe will remain.
NW: Why have you rejected calls to form an opposition electoral pact?
NM: We are an alliance to be joined, not to join. We value strategy ahead of structure and the people, not parties are central to our strategy.
NW: Now that we have the military taking senior positions in government. To what extent do you think Zimbabwean voters will be secure in the forthcoming polls?
NM: You have to convince everyone on what is important. We have not been terrorised by the military only. We have been terrorised by poverty and sometimes you have to make a choice on which terrorist you fear most. When you have to stand for five hours in a bank queue to get your money and get 1% of it; that is terrorism. Even the guys in the military are now alive to these challenges and will accept any outcome.
NW: When Robert Mugabe was deposed, you were the first opposition party to condemn the military action, describing it as a coup when others were hesitant. Do you still share the same view?
NM: What I issued was a caution to Zimbabweans that the motivation of the people who removed Mugabe was not the motivation the majority have. We shared the same motivation that we wanted a change of leadership and now we are in a dilemma to go back to democracy. What removed Mugabe was factionalism and it has nothing to do with the people. In Zimbabwe, it was a coup and the military have been rewarded.
NW: Why do you think Manyika deserves my vote?
NM: Because I have the best plan to take the country forward and I am Zimbabwean.