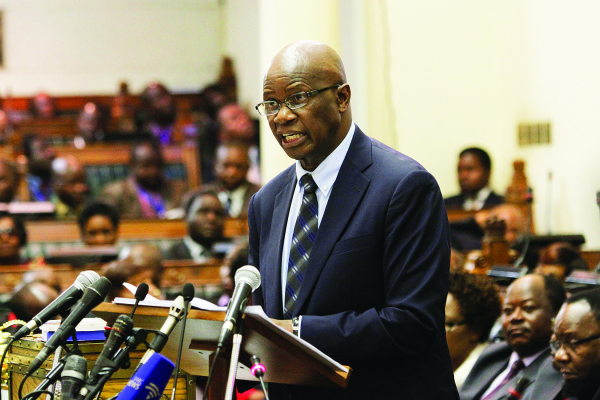 FINANCE minister Patrick Chinamasa seemed to be heralding a new dawn late last year when he said the government did not have money to buy cars for chiefs.
This was seen as part of wider austerity measures, as the government was showing that it had to live within its means. However, at the weekend, the government contradicted its Finance minister, with President Emmerson Mnangagwa handing over scores of cars to the traditional leaders.
This is the clearest sign that the new administration is saying all the right things, but is not implementing them, instead choosing populism ahead of pragmatism.
This is the hallmark of Zanu PF, where the government, through the budget, promises far-reaching reforms and cuts, but in practice, it does completely the opposite.
It seemed too good to be true that the government would not dole out freebies to chiefs a few months before elections, as the traditional leaders have always been instrumental in the party's campaigns.
However, when a government leader makes a commitment, they should stick to it and not do the exact opposite in just 30 days. This is not to say chiefs should not get cars and their allowances, but rather, the government should be honest and admit that it cannot afford the vehicles, as it makes cuts across the board.
If the traditional leaders truly put the country and the subjects first, they will agree that Zimbabwe's finances are in shambles and its economy a mess and would accept foregoing their vehicles until the nation's situation improves.
Critics have also pointed out that most districts do not have well-stocked clinics nor potable water and the government should have prioritised the country's wealth ahead of what can be described as nothing, but vote-buying trinkets.
Buying vehicles for chiefs now is not a priority and for cynics, it shows that this administration is the same as the one it succeeded, where good policies are not implemented, with the fixation being on populist rhetoric.
Chinamasa proposed several cuts to allowances and vehicles for top bureaucrats and going forward, it will be prudent to monitor if any of these reforms are being implemented.
Without reforms, Zimbabwe's economy, which is already on its last knees, will continue to buckle under spending pressure and, not before long, it will collapse.
Buying cars for chiefs was not a priority and the government should have stuck to its commitments.