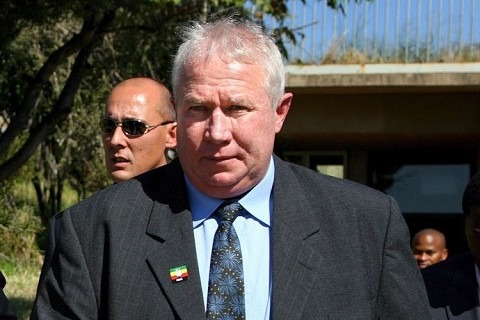 FORMER MDC-T treasurer-general Roy Bennett and his wife Heather reportedly died in a helicopter crash in Canada on Thursday.
By Desmond Chingarande
MDC-T vice-president Nelson Chamisa posted on Twitter that Bennett was with his wife when he met his fate.
"I'm devastated as I have just received tragic news about Roy Bennett and his wife's involvement in a helicopter accident in Canada," he posted.
MDC legal secretary David Coltart also said three sources had confirmed to him the death of Bennett and his wife. MDC-T spokesperson Obert Gutu said: "I have just seen the news through social media and I am yet to verify if it is true.
"If it is true, then the Bennett family and the party have lost a great man. We all know that Zanu PF repossessed his farm and his businesses, hence he decided to relocate."
The former Chimanimani MP was once imprisoned for a year after he fought with then Justice minister Patrick Chinamasa in Parliament during a debate on stock theft in 2004.