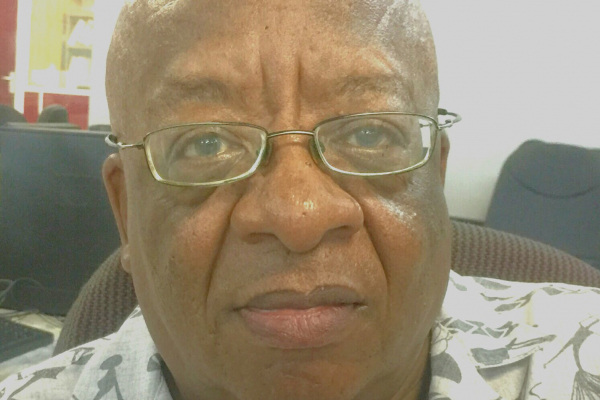 That I first heard about the death of Hugh Masekela this week as breaking news on BBC points to one thing: The South African jazz musician was a global icon. He made the world sit up and take notice and this does not happen too often especially when one is a black African who carries the extra heavy burden of racism.
By CONWAY TUTANI
But then, Masekela, who was 78 years old when he died, was no ordinary person and, with his grit, determination and focus, was destined to conquer the world and leave it a better place. This write-up synopsises it all: "Hugh Masekela was a world-renowned flugelhornist, trumpeter, bandleader, composer, singer and defiant political voice who remained deeply connected at home, while his international career sparkled." He worked with such diverse artistes as Harry Belafonte, Dizzy Gillespie, The Byrds, Fela Kuti, Marvin Gaye, Herb Alpert, Paul Simon, Stevie Wonder and the late Miriam Makeba. No wonder "Bra Hugh", as Masekela was affectionately known, memorably admitted himself: "I was bewitched with music when I was born."
That vibrant township culture in Sophiatown, which produced Masekela, also emerged across the border in the then Rhodesia in the then black township of Harari — as the white Rhodesians officially referred to the then Harare (now Mbare) township after, I believe, deliberately corrupting the word to show their contempt for and dominance of blacks). This cultural affinity — natural attraction or feeling of kinship to a person or thing — was practically demonstrated in 1975 when a touring rock/soul group, Beaters, from Soweto, South Africa, played at Stodart Hall in "Harari". Beaters were so impressed with what they saw on the dance floor — that groove, that natural, enjoyable rhytmic dance said to be unique to Africans — and guess what? They changed their name from Beaters to Harari and composed a song titled Harari, which became their signature tune.
In the 1980s, lots of South African refugees moved into Zimbabwe from all over the world as the anti-apartheid struggle intensified. Former President Robert Mugabe opened the borders for the refugees from both inside and outside South Africa and should be thanked for that bold and principled pan-Africanist stand in that hour of need. Mugabe should be acknowledged for making Zimbabwe the second home for exiled South Africans. That you cannot take away from Mugabe no matter his sorry end.
Like Masekela, Mugabe was tough and no pushover. But, unlike Masekela, Mugabe lacked the balance of combining toughness with down-to-earthness. Mugabe was going to be one of the greatest persons in the world, but this was not to be because egomania got the better of him. It's a lesson for us all that we cannot be truly great without that accompanying humility. We all need to counterbalance.
Masekela had warned Mugabe many years ago in his song Change:
"Everything must change/
. . . What is it that makes a person wanna stay in power forever?/
. . . What is the reason for a man to wanna force his will upon a lot?/
. . . Hey Robert Mugabe, don't you think it's time to say goodbye? Nothing is forever."
Well, Mugabe chose not to heed the advice, and the rest is history.
Despite living abroad mainly in the West for decades, Masekela did not lose his positive African outlook. He was most comfortable in his African skin. He was unlike those blacks who seem preoccupied with getting the approval of the white master or "baas" like they are saying: "If we do that, what will the whites think of us?" whereas the first approval of you should be from yourself.
Maybe being away from homely surroundings for so long brought Masekela's Africanness into sharp perspective, accentuating it instead of attenuating it, like we see in some blacks with pretensions of being white who have this nauseating tendency of interpreting the world in terms of European or Anglo-American values and experiences. This includes those many Zimbabweans who have sided with United States President Donald Trump's racist depiction of African States and Haiti, a predominantly black nation in the Carribbean, as "shithole countries". If such black Africans only try to see beyond their noses — as Masekela did — they would realise that the US is no less a "shithole country" for the fact that white gunmen regularly kill mere kids attending school in mass shootings in that country.
I have my own personal recollections of Bra Hugh. Those few, brief encounters I had with him were long enough for me because a minute of his time was like an hour and you could get much from it. As with most highly talented musicians I have interacted with, Bra Hugh had a great sense of humour. Bra Hugh had a folksy manner that gave you the feeling that you were speaking with someone that you had known well and closely for years. He was unlike some grandiose, ostentatious, pompous and pretentious "stars", who, through their demeanour and manner of speech, always want to remind you of how great and special they are whereas they come nowhere near Bra Hugh.
I was much later surprised to read in some publication that Masekela's net worth made him a millionaire several times over, because he did not show off and remained down-to-earth. As with all people with charisma, you did not have to be around him for long to get the feel of his aura. He was a raconteur, a great storyteller that was fun to be with. Indeed, knowing him briefly was long enough. Bra Hugh did not have a chip on his shoulder. He had aura without having an ego. How many times do we come across people who are egotistic with absolutely no aura/charisma? Maybe they should be enrolled at the "Masekela School of Etiquette"?
I got to know Bra Hugh personally through my elder cousin, the late Simangaliso Tutani, who was a jazz singer, saxophonist and bassist, when they used to jam together at various entertainment joints in Harare in the 1980s with another South African, trombonist Jonas Gwangwa, and our own Dorothy "Auntie Dot" Masuka, the late accomplished guitarist Jonah Marumahoko, nimble pianist Chris Chabuka (late) and the late great Jethro Shasha, whose drumming skills always left even Bra Hugh asking for more.
There was a jazz revival in the country. Other jazz aficionados like Herbert Murerwa, Gibson Mandishona, Ibbo Mandaza and Austin Zvoma will, I am sure, recall those days with fond memories when it really felt spiritual to watch these maestros perform. You would hear a pin drop as we listened in absolute silence and stillness hypnotised and mesmerised by the music.
Bra Hugh, thanks for bewitching the world with your music and continue jamming in the sky!
(Hugh Ramapolo Masekela — April 4,1939 to January 23, 2018)
lConway Nkumbuzo Tutani is a Harare-based columnist. Email: nkumbuzo@gmail.com