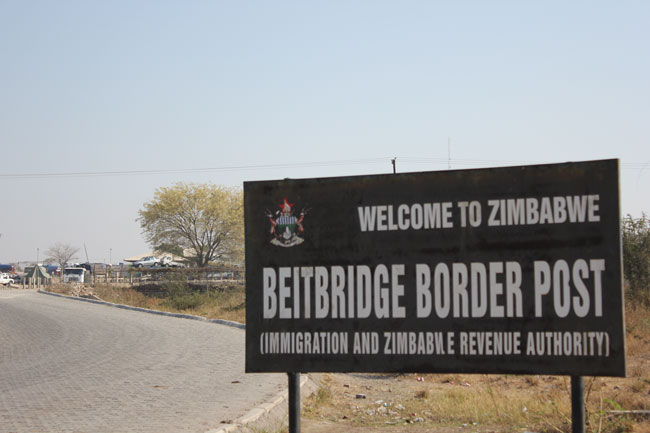 ONE late afternoon in July last year, a nondescript long-haul bus carrying 90 passengers from Johannesburg, South Africa, glided into a fuel service station near Mbudzi roundabout, along the Harare-Masvingo highway.
BY TONDERAYI MATONHO
"Ladies and gentlemen, thank you very much for boarding and travelling with us, our journey ends here. Kindly bear with us, there will be a shuttle bus to further carry you to your final destination into the city centre," a bus crew member announced.
The announcement, issued in English, Shona and Ndebele, came over the intercom on the bus, as it was now parked at a service station.
While passengers hurriedly filed into a shuttle bus, two other passengers at the back seat remained still. A vehicle from a well-known funeral parlour suddenly arrived at the service station.
Three men and a woman got onto the bus to attend to the two "passengers"— who turned out to be stuffed corpses. In 20 minutes, the task at hand was done and dusted.
A worker at the service station, seemingly aware of this now familiar operation, confirmed that the operation was not anything new.
"I have often seen buses offloading passengers here and then the passengers being shuttled into the city by a different coach," he said.
A snap survey by NewsDay Weekender reviewed that corpses have been transported as "passengers" across borders in an elaborate, but subtle operation, with money changing hands in some instances, as those carrying the corpses would have no proper documentation to allow smooth passage into Zimbabwe. Police spokesperson, Senior Assistant Commissioner Charity Charamba, however, said the force was not aware of the syndicates, as there had been no official reports to such effect.
"National police operations are not aware of such schemes and if they were happening, the culprits would be arrested. Further, we don't work on rumours and if you have any information, please hand it over to the police," she said.
Owner of Bless It Up coaches, Thomas Muyambira, who is now based in South Africa, said people behind the operations should be flushed out and arrested.
"Law enforcement agents should not allow such schemes to take place and the culprits should be brought to book," he said.
A social worker based at Beitbridge border post said there was need to tighten control at the border, which was growing rapidly and undergoing modernisation.
According to the International Organisation on Migration (IOM), more than two million Zimbabweans live in South Africa as migrants, fleeing an economically-torn country.
At at the height of xenophobia attacks in South Africa, more than 100 Zimbabweans died in a week, according to IOM.
Sources said fees to transport a corpse from Johannesburg are now as high as R50 000 ($5 000), and this could be more for a migrant, who has died in other parts beyond Johannesburg.
Migration experts say this is part of smuggling and negotiations do really occur.
"Such negotiations could lead to reduced fees like $1 500 or $2 000 to transport the corpse — a far better deal and somehow, a huge relief for some relatives of the deceased", an IOM official said.
Despite starting their own burial societies to mitigate high costs of transporting loved ones across the border, it still remains tough for Zimbabweans living across the Limpopo and many have still resorted to illegal repatriation.
Shadreck, a taxi driver in Beitbridge, confirmed that "corpse border jumping" had become big business. "This corpse-transport business is rife," he said.
NewsDay Weekender established that money exchanged hands in cash at the point of departure at a hide-out in Johannesburg, for instance.
At the final destination in Harare or Bulawayo, the corpse is handed over to a funeral parlour working in cahoots with the syndicate and the family of the deceased.