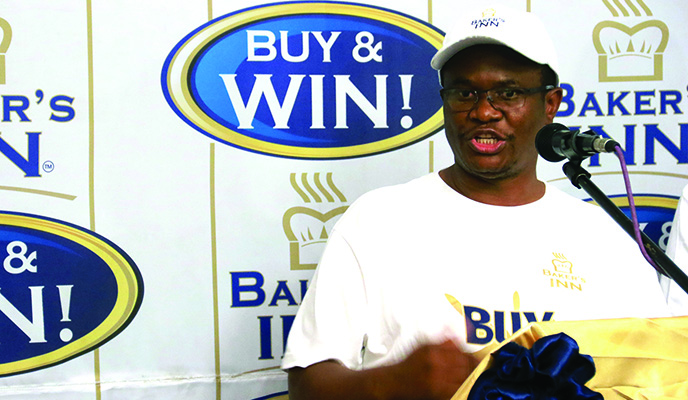 SIMBISA Brands confectionery unit, Baker's Inn, says their sales grew by 22% in the southern region after the launch of the company's "Buy and Win" promotion.
BY SHARON SIBINDI/TALENT GUMPO
In an interview with NewsDay on the sidelines of the promotion draw on Saturday, Bakers Inn financial director, Mandla Nkosi said the promotion was a success and they have had good attendance from the inception of the draws.
"The promotion in the southern region has been good and we recorded a serious growth of 22% in sales with the conduct of draws, which went very well. From the draws, the attendance was very good and well balanced," he said.
Last year, the sales grew by 20% due to the promotion.
Nkosi said customers should look forward for a bigger and better promotion next year.
"As Bakers Inn, we always go north, we will never go south. We always do better and bigger. We keep our promises," he said. The promotion in the southern region saw Bakers Inn sinking close to $1 million.
Nkosi said the country's largest bread maker does not look at the amount as expenditure but an investment to the company's customers.
Bakers Inn sales and marketing executive, Caleb Musodza said the company took pride in taking the brand to the people.
At the provincial draw held in Bulawayo, a Pelandaba West resident, Lungisani Tshongwe won the Mercedes-Benz C-Class vehicle.