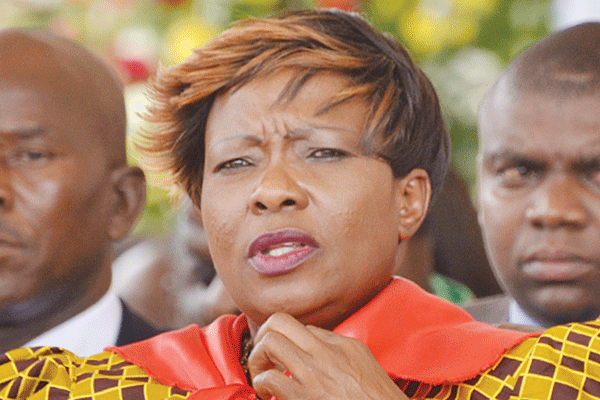 A WARD 25 councillor in Bulawayo has appealed to the government to come to the aid of the local authority's social welfare department, which council says is incapacitated and unable to assist orphans in the city.
BY ALEXIS SIBANDA/ TALENT GUMPO
Ward 25 councillor, Mzamo Dube said there were many orphans in his ward, who needed assistance.
"There are many orphans in my ward who cannot afford to pay rates, school fees, buy food and, thus, we need government to, at least, address that issue once more," he said.
The HIV and Aids pandemic has led to many situations where both parents die and leave behind a family of orphans. These children take over their parent's responsibilities, without the State's intervention most of them live in abject poverty. Dube said most orphans in his ward were dropping out of school due to lack of school fees.
"The social welfare money is not enough for all of them and the elderly in that ward. These people really need help," he said.
Dube said orphans and widows in his ward lived in abject poverty and were saddled with council rental and rates arrears.
"Orphans and widows bear the brunt of the economic challenges bedevilling our country. They do not have sources of income, yet they still have to pay monthly rentals, buy food and pay school fees. The social welfare department is, at the moment, unable to assist all these people due to lack of funds," he said.
Recently, the First Lady Auxillia Mnangagwa launched a national programme to assist vulnerable children in orphanages and last month, she visited hospitals and orphanages in Bulawayo, a move that rekindled hope for the less fortunate members of the community.
"We were happy that the First Lady visited orphanages last year, but there are also many orphans, who are not housed at orphanages, who need the same assistance. We hope they will also be assisted," Dube said.
During her visit to orphanages in Bulawayo, the First Lady reportedly called on charity organisations to contact her office and present their problems.