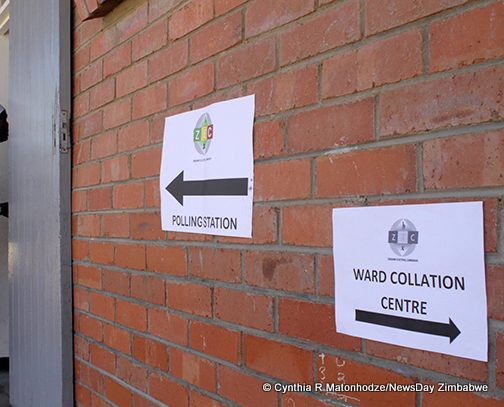 THE Alliance for the People's Agenda (APA) has started unveiling its candidates, as the party gears for the upcoming elections, where it says it will not go into a coalition.
By NQOBANI NDLOVU
APA Bulawayo province, led by its chairperson, Zanele Mabhikwa, on Sunday unveiled its aspiring candidate for Magwegwe constituency, Nkosana Mnkandla, saying other candidates would be introduced on a weekly basis in their respective constituencies.
Mnkandla expressed high hopes of winning the Magwegwe seat in the upcoming elections, saying he had been conducting door-to-door campaigns.
"I would like to represent my parents, brothers, friends and sisters of this constituency in the August House," he said. "I have an open-door policy in my approach, and I am confident of winning the ticket to represent the constituency in Parliament.
"In that regard, I am not the fountain of all ideas, but I believe people in the area are the ones who are supposed to say what they expect in the constituency."
MDC-T's Anele Ndebele is the incumbent legislator.
Mabhikwa urged Magwegwe residents, particularly the youth, to take advantage of the extended biometric voter registration exercise to register to vote in the upcoming elections.
"APA will, among others, fight corruption and all the other ills that had characterised Zimbabwe under former President Robert Mugabe," she said.
"I urge Zimbabweans to register to vote so that they can correct past ills."
APA leader Nkosana Moyo, who is on a nationwide charm offensive, met Midlands provincial leaders early last week, Mashonaland Central (Friday), Matabeleland South (Saturday), Magwegwe and Lupane on Sunday.
APA, which was launched last June, has not been holding campaign rallies, but door-to-door campaigns, with its leader arguing that he does not want to expose party supporters to violence from other political parties.