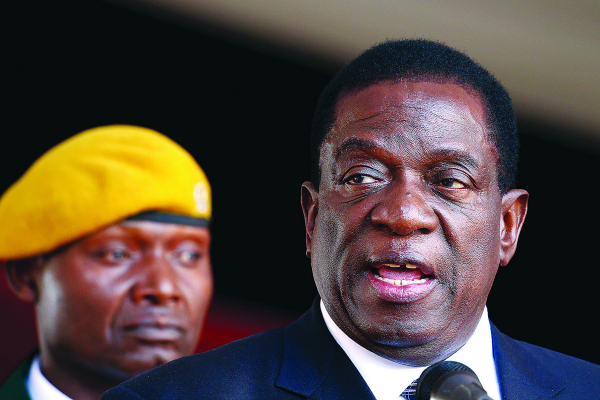 ALLIANCE for People's Agenda (APA) leader, Nkosana Moyo has criticised President Emmerson Mnangagwa's government's decision to dish out vehicles to traditional leaders, saying this points to misplaced priorities.
BY KENNETH NYANGANI
Addressing party supporters in Mutare yesterday, Moyo said children were walking long distances to schools and hospitals had no medicines, while the government was pampering chiefs with vehicles.
"If we want to build the country, it should be built on the right foundation. As a leader, I should speak the truth and even if using the vote we should do so. The chiefs we are going to work with should responsible,'' he said.
"When I was coming today, I saw children in Grade 0, who were walking five to eight kilometres to school and there are chiefs, who are getting cars. The prioritisation is not good.''
The former Industry and International Trade minister added: "Instead, they should buy school buses and medicines for hospitals so that we can move in the right direction."
He urged APA supporters to make the right choices when voting to stop the current suffering of Zimbabweans, most of whom were unemployed.
Moyo said he was confident of winning the elections before encouraging party supporters to register to vote.
"If we go to elections on the ballot paper there would be Emmerson Mnangagwa, Joice Mujuru and I don't know if Morgan Tsvangirai would be there or not,'' he said.
Tsvangirai is suffering from cancer of the colon and already there are divisions within his MDC-T party on who could succeed him in the event his health further deteriorates.