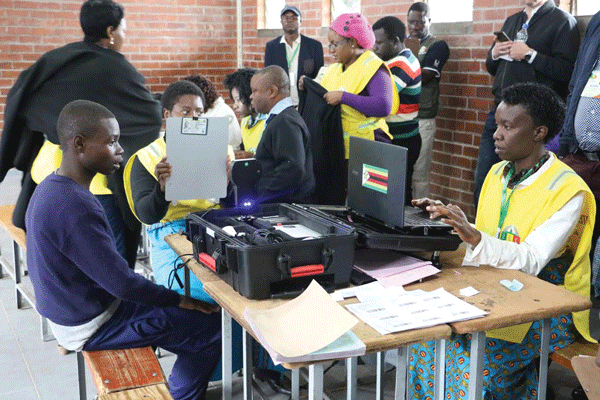 NKOSANA Moyo's Alliance for People's Agenda (APA) has raised concern over alleged increase in cases of voter intimidation by suspected Zanu PF activists and traditional leaders who were said to be demanding voter registration slips from prospective voters ahead of this year's harmonised elections.
BY SILAS NKALA
APA officials in Bulawayo said they had received reports about a Zanu PF, female activist in Cowdray Park who was demanding voter registration slips as a condition for residents to be shortlisted for employment opportunities available in the city.
"We have been receiving reports from our members and citizens that there are people going around collecting voter slips' serial numbers from voters. Here in Bulawayo some members told us that a certain woman in Cowdray Park area 94 collected their voter' slips promising to secure them some jobs at companies yet to be opened," APA official, Mduduzi Mahoqa said.
APA also claimed that their members in Lower Gweru had allegedly been ordered to surrender their registration slips to the traditional leaders.
The Zimbabwe Peace Project (ZPP) in its December 2017 monthly report said it had recorded an increase in cases of voter intimidation.
"The Zimbabwe Electoral Commission has confirmed that the noting down of the serial numbers of registrants has no effect when it comes to people's choices ZPP is still concerned that those who are doing this are being given a free reign resulting in citizens being instilled with fear," ZPP report read.