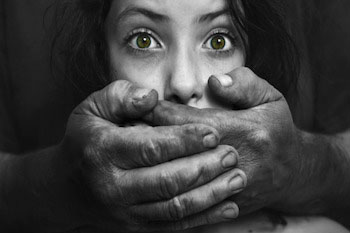 CIVIC society organisations in the Matabeleland region will this year commemorate International Human Rights Day at Mahetshe Primary School in Matobo district tomorrow with debate mainly centred on human trafficking which is believed to be rife in Matabeleland South province because of its proximity to the South African and Botswana border posts.
BY SILAS NKALA
The province is reportedly used as a transit route for smuggling of women and children into neighbouring South Africa and Botswana.
The commemorations, to be held on the eve of International Human Rights Day, will run under the theme Stop Trafficking Now. About 15km from Mahetshe Primary School is the infamous Bhalagwe Village where gross human rights abuses were recorded in the post-independence Gukurahundi era.
In a statement, organisers of the event, Habakkuk Trust, said thousands of lives were lost during that time and, as a result, a significant number of people were facing difficulties in getting identity documents.
"Failure to access documents has over the years deprived victims of basic rights such as education, health, economic opportunities and other social safety nets. The Matabeleland region, which is considered one of the key transit centres for human trafficking due to its numerous borders with neighbouring South Africa, Botswana, Zambia and Namibia, and most frustrated, jobless and stateless young people are left with no option but to cross the borders to neighbouring countries in search of greener pastures," the statement read.
"Hence, the prevailing culture of migration in the Matobo community and Matabeleland as a whole has resulted in the rise of human trafficking syndicates which have exposed young people to forced labour, sexual exploitation and gross human rights violations."
In 2014, the Parliament of Zimbabwe passed the Trafficking in Persons Act.
"This celebration will, therefore, raise awareness on the existing policies and how civil society, the Church, the community and individuals can effectively participate in policy implementation to reduce the scourge," the trust said.
"It also seeks to lift the banner of respect for human rights and enhance understanding on the importance of safety and dignity for all citizens across the ethnic, racial and political divide as a way of combating trafficking in persons." Arts performances and a sports tournament featuring renowned Highlanders Football Club legends have been lined up for the event.
"The legends are likely to feature the likes of Siza Khoza, Gift Lunga Jr, Peter Nkomo and former Soccer Star of the Year winners Dazzy Kapenya and Zenzo Moyo. They will be managed by the charismatic Ernest Maphepha Sibanda. Top arts group, Victory Siyanqoba, led by award-winning artist Desire 'Moyoxide' Moyo, will also provide entertainment."