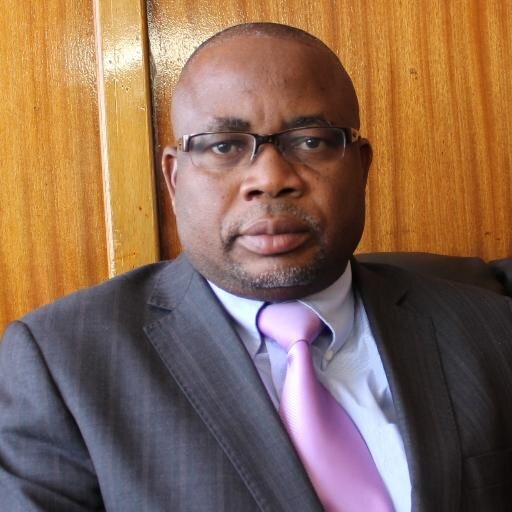 Newly-appointed Primary and Secondary Education minister Paul Mavima is headed for a collision course with a coalition of civic societies who are driving the "Every Child In School (ECIS)" campaign after he dismissed their intentions and inferred that the organisers were "attention seekers".
By Phyllis Mbanje
The campaign, headed by Tag a Life International (TaLI), a girls and young women's rights organisation, was launched recently and a petition with a raft of recommendations was handed over to the ministry.
Key among the concerns was the urgent need to restore the legacy of education in Zimbabwe by allowing the hundreds of thousands of marginalised children, who are out of primary school, to go back to class.
However, Mavima, in response, has said the issues raised by ECIS were part of the ministry's normal duties and questioned the motive of the campaign.
He further said the organisers were attention-seekers, a comment which has touched off a storm with the activists, who are now saying Mavima is an extension of the Lazarus Dokora regime.
Nyari Mashayamombe, of TaLi, said Mavima had dismissed the calls for the urgent release of a circular to ask schools to allow children into school through the ECIS campaign as "petty and attention-seeking".
"This is defensive, arrogant and irresponsible of a person holding public office when overwhelming reports from his own ministry say 27,2 % of children are out of school (MoPSE Education Sector Strategic Plan 2016-2020) and that of that figure, 6,6% of primary and 20,6% of secondary school children are as a result of financial reasons, according to the Child Labour Survey (2014)," she fumed.
Mashayamombe maintained that the prerogative of sending children to school remained that of the government, according to Section 75(a) of the Constitution, and asking parents to pay school fees was violating the Constitution.
"If the minister agrees that every child should be in school and that the government is working towards achieving this goal, then it shouldn't be a problem to co-operate with our call to release that circular for children to be allowed in school beginning this January because school heads have been refusing children access to schools if their parents didn't pay when looking for places," she said.
Mashayamombe also said the attitude that was expected from "a progressive minister" was that of listening to people, not being "rude and treating stakeholders like his lowest-paid employees".
"We are engaging him (Mavima) in the spirit of rebuilding Zimbabwe. Parents are suffering and that is a fact. Government mustn't be defensive, but must listen to people and embrace opinions," she said.