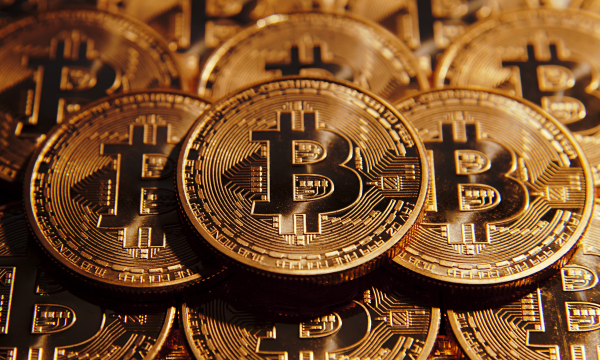 THE price per bitcoin on the local cryptocurrency exchange breached $30 000 yesterday on the back of a surge in its international price, as it is now being traded as a futures.
BY TATIRA ZWINOIRA
Futures are financial contracts obligating the buyer to purchase any asset or the seller to sell an asset such as a physical commodity or a financial instrument at a predetermined future date and price.
The local price per bitcoin was trading at about 89% yesterday on the local exchange, Golix, higher than the international price per bitcoin of $16 524,64.
The international price surged over the seven-day period by 44,78% from $11 413,40541 following an announcement last week that the cryptocurrency would now be traded as a futures.
Yesterday, Golix reported that the price per bitcoin was ranging between $28 000 and $31 200.
In terms of volumes, over the 30-day period, Golix reported that 118,6867 bitcoins had been transacted on the exchanges, translating to $3 707 203,995 having been transacted, an improvement from $1 million at the start of last month.
In a 24-hour period, Golix reported that the volumes transacted was 1,7006 in bitcoin for $53 109,738.
According to analysts, futures markets are characterised by the ability to use very high leverage relative to stock markets and these futures can be used to hedge or speculate on the price movement of the underlying asset.
In that regard, bitcoin started trading on CBOE Global Markets Inc's CBOE Futures Exchange, sending the price per bitcoin skyrocketing due to speculative tendencies in the trading of the cryptocurrency.
Financial expert Persistence Gwanyanya said that the price on the local exchange was a reflection of the cash challenges in Zimbabwe because there are premiums on cash in the country.
"If buying bitcoin using that premium money, that premium is factored on the bitcoin price, so the electronic price of the bitcoin is largely reflective of the cash premiums in the country," he said. "But, the average price which bitcoin is trading on also means there is high demand for bitcoin in the country, which is pushing the price of bitcoin. The high demand for bitcoin in Zimbabwe is because it is a better way of having money than electronic money in the banks, as there is a lot of money in the banks which they are failing to remit and people are failing to access."
He said people would now prefer to find some investment than continue to leave their money in banks.