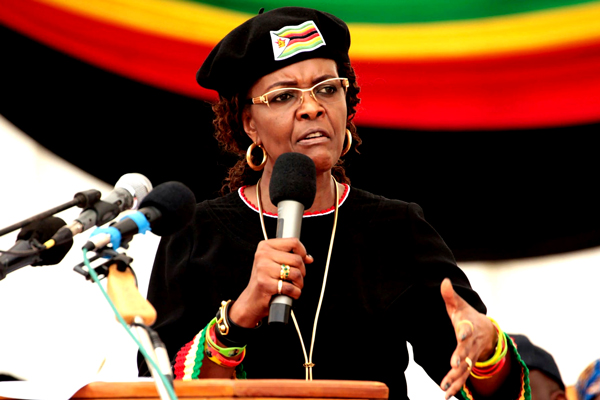 Zanu PF has ordered party members across the country to stop purging or co-opting anyone into positions until the extraordinary congress slated for next month.
BY XOLISANI NCUBE
Party spokesperson, Simon Khaya Moyo said no one should be promoted or kicked out of Zanu PF until the extraordinary congress, which is set to confirm President Emmerson Mnangagwa, as the substantive leader of the party and the presidential candidate for the 2018 elections.
"The party is deeply perturbed to note that such activities are still being perpetuated in some provinces and have been extended to national structures. The party shall descend heavily on those members, who fail to pay heed to this instruction," he said in a statement.
After the fall of former President Robert Mugabe, a number of high-ranking party officials were kicked out, among them the women's league secretary, Grace Mugabe, Kudzanayi Chipanga (youth league secretary), Saviour Kasukuwere, who was political commissar, and Ignatius Chombo (secretary for administration).
This has opened room for many aspiring members and those who were kicked out of the party by the G40 faction, but allowed to bounce back, to ascend to the vacant posts – albeit in acting capacities. Among those to have taken up senior positions in the party include Pupurai Togarepi (secretary for the youth league), and Monica Mutsvangwa, who assumed the secretary for women affairs post.
"After the extraordinary congress, the party shall issue formal communication clearly setting out the procedure and guidelines to be followed in implementing the said resolution. It should be noted that in terms of the party's constitution, some appointments are the prerogative of the president and first secretary of the party," Moyo stated.
He said the resolutions made by the extraordinary central committee meeting on November 19, 2017, to reinstate all members, who had been fired since 2014 back in their positions, was subject to ratification by the congress, hence its implementation should be after the slated convention.