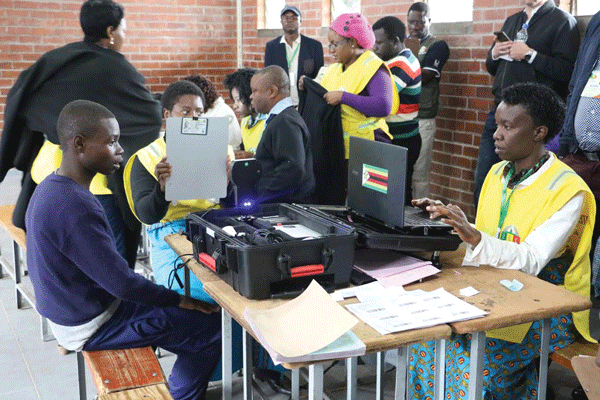 THE main opposition MDC-T yesterday implored its supporters not to ignore the ongoing biometric voter registration (BVR) exercise amid reports that some party members were no longer keen on registering as they now anticipated a deferred election following Emmerson Mnangagwa's recent inauguration as Head of State.
stories BY KENNETH NYANGANI
MDC-T Manicaland chairman David Chimhini confirmed the issue yesterday, saying they were worried over the low figures recorded at BVR centres in the province over the past two weeks.
''We decided to meet as the province to review the biometric voter registration progress in the province. We wanted to clear the air on the issue of transitional government following speculative reports that there is going to be a transitional government in the next four to five years,'' he said.
''Our supporters have developed laxity and we are not happy about that. Elections are there and let's continue to prepare for the elections and we are advocates for a free and fair election, so we are reinvigorating our supporters to go and register at all cost,'' he said.
Chimhini challenged Mnangagwa to walk the talk and improve the economic situation in the country.
"We don't want intimidation and let's hope that President Emmerson Mnangagwa would walk the talk. He has a point to prove as we are still hoping for electoral reforms among other issues,'' he said.
Chimhini added that the MDC-T was happy that the first hurdle of removing former President Robert Mugabe from power had been achieved.
Mugabe resigned last Tuesday following pressure from the military, general populace and Zanu PF.