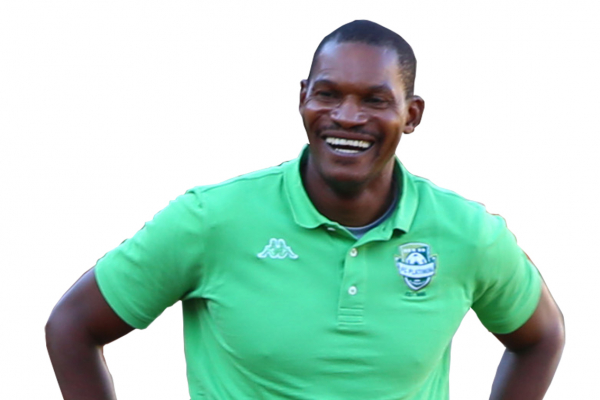 FC PLATINUM coach Norman Mapeza has warned his rivals that his charges will break the Harare-Bulawayo stranglehold and grab of this year's Castle Lager Premier Soccer League big gong. BY TERRY MADYAUTA
FC Platinum finished twice as bridesmaids in 2011 to Dynamos and 2016 to Caps United but the respected gaffer wants to end the run of disappointments by claiming the big prize.
The equation is simple for the, a perfect run in the last three matches will see them taking to the podium come the end of the season.
The Platinum miners are tied on 63 points together with Ngezi Platinum Stars who sit at the top due to a superior goal difference but Mapeza's charges hit a purple patch momentously as the league enters home stretch, winning their last four matches on the trot.
Their last encounter was against an embattled ZPC Kariba, in which Platinum won 3-0 but tomorrow's game against relegation bound side Tsholotsho throws Mapeza's coaching credentials, and his ability to withstand pressure onto the spotlight.
"We want to win and collect maximum points in all the remaining games but tomorrow is going to be a difficult game for us because Tsholotsho are tricky. People say they have nothing to play but they can equally upset any opponent at this stage," Mapeza said yesterday.
"The most crucial thing for us is collecting all points no matter who we are playing. That's the only way for us to write our own new piece of history. We need to be strong mentally and physically if we are to win this title. I believe this is our year, it's a question of remaining strong and guarding against complacency, "said Mapeza.
Tsholotsho have already been relegated together with Bantu Rovers though they still have three fixtures to fulfil before they depart from topflight football.
Mapeza's side have a tough match against Ngezi Platinum Stars which could decide the destiny of the championship.