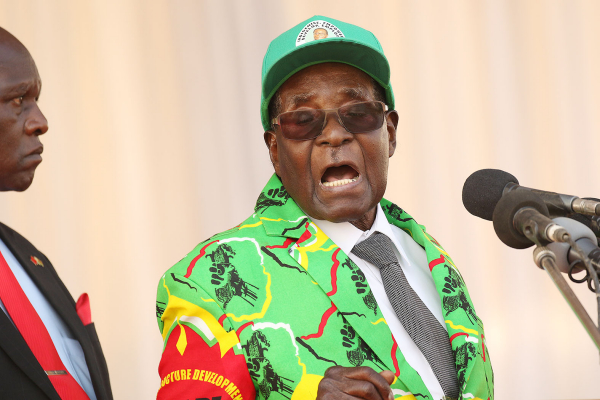 VICE-PRESIDENT Emmerson Mnangagwa's war veteran allies are planning a "crunch rally" in Harare next week to consolidate their position in the Zanu PF succession conundrum and "provide a clear idea of where the country is going" in a fresh campaign targeting President Robert Mugabe.
BY RICHARD CHIDZA
The war veterans' rally, tentatively slated for November 3, is meant to pre-empt their rival, First Lady Grace Mugabe's interface rally with apostolic sect members in the capital.
Zimbabwe National Liberation War Veterans' Association (ZNLWVA) secretary-general, Victor Matemadanda told NewsDay yesterday that Mnangagwa had become the remaining symbol of the liberation struggle in Zanu PF following the ruling party's alleged capture by Mugabe's G40 faction, which he claimed was anti-war veterans.
"It has been reported that we want Mnangagwa as our candidate for elections next year. We have never said that, but our defence of Mnangagwa is coming from the fact that the President has been clear that war veterans have no role in Zanu PF.
"He (Mugabe) has been at the forefront of attacking war veterans and getting them expelled from the party. Mnangagwa now represents the remaining remnants of those that fought in the struggle, along with (Oppah) Muchinguri, (Kembo) Mohadi and (Simon) Khaya Moyo, among a few others," Matemadanda said.
The war veterans, once the fulcrum of Mugabe's rule, have become the Zanu PF leader's biggest critics and have demanded he cedes power to Mnangagwa.
Matemadanda disparaged Mugabe's contribution to the war effort.
"We all know that Mugabe never fired a gun, he was never at the front and it explains his disdain for war veterans. So when we come out in defence