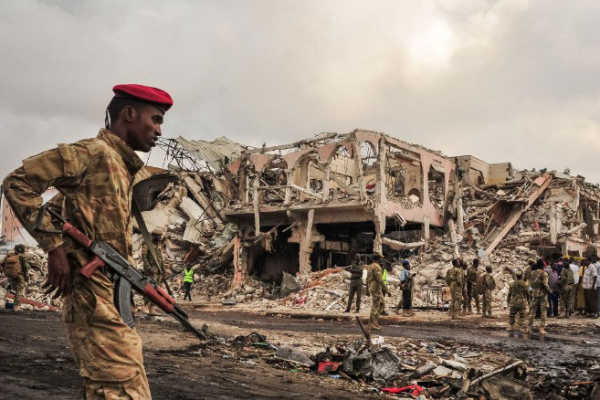 The death toll in a double bombing in Somalia has climbed to 358 people, Security Minister Mohamed Abukar and Information Minister Abdirahman Omar Osman said Friday.
The truck bombings occurred October 14, in Mogadishu, the capital city. The initial vehicle bomb destroyed dozens of stalls and the popular Safari Hotel in the heart of the city. Minutes later, a second vehicle bomb went off nearby.
Abukar and Osman said 56 people are still missing and 228 are injured, with 122 of the most seriously injured flown to Turkey, Sudan and Kenya for treatment.
Rescue workers have combed through rubble in searching for victims. Two Americans were killed in the blast, the US State Department said.
There has been no claim of responsibility in the bombings.
Mogadishu, a large city on the east African nation's coast, has endured high levels of violence for years. Al-Shabaab, an al Qaeda-linked terror group, has carried out several deadly bombings.
Last August, the US State Department warned Americans to avoid traveling to Somalia because of widespread terrorist and criminal activity. The warning said al-Shabaab and ISIS "operate with relative impunity throughout large parts of the country, including Mogadishu, and attack civilian, military, and government targets."
The White House issued a statement condemning the attack, calling terrorist organizations "the enemies of all civilized people."
"The United States stands with the people and government of Somalia in their commitment to defeating these groups, ensuring the security of their people, and rebuilding their country," the statement said.-CNN