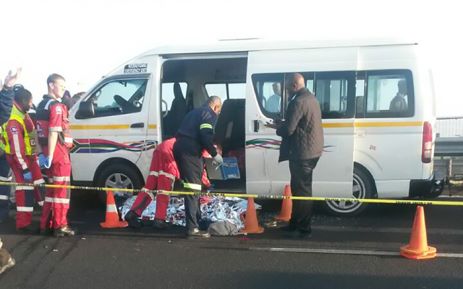 ONE MAN died and eight other people were lucky to survive when gunmen opened fire on a minibus carrying Zimbabweans leaving South Africa for home on Tuesday.
BY OWN CORRESPONDENT
South African Police Services (SAPS) said the shooting occurred at Westernburg outside Polokwane along the N1 highway at around 4am.
"The police in Westenburg outside Polokwane have launched a massive manhunt for the group of armed suspects for the murder and robbery which occurred along the N1 South road near the Ranch Hotel in the early hours of this morning," Limpopo Province SAPS spokesperson Lieutenant Colonel Moatshe' Ngoepe said.
"The nine occupants, who are all Zimbabwean nationals were travelling from Gauteng to Zimbabwe in a Toyota Quantum along this road when a silver grey Toyota Avanza forcefully pulled them off the road and these suspects started shooting randomly until the kombi lost control and got stuck in a donga alongside the road."
The suspects ransacked the car and robbed all the occupants and the deceased of undisclosed amounts of cash before driving away. "During the shooting a man aged 28 was killed," Ngoepe said.
The suspects are still unknown and no arrests had been made at the time of going to print.
Police are appealing to anyone with information which can lead to the arrest of these suspects to contact Captain James Dikgale on +27 82 565 8566, the Crime Stop on +2786 001 0111 or the nearest police station.