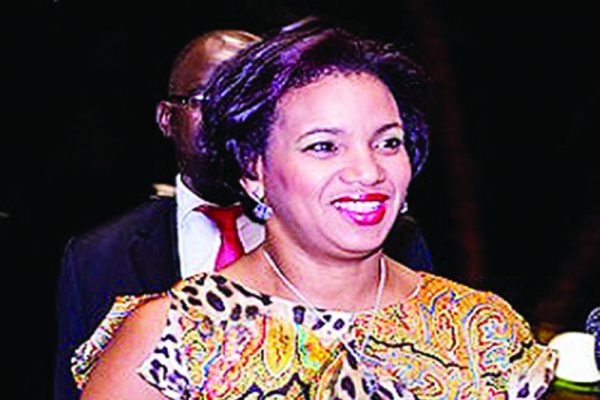 MISS Tourism Zimbabwe patron Barbra Mzembi yesterday insisted that the Zimbabwe Tourism Authority (ZTA) was still the licence holders for the pageant, as her brief was simply to oversee it as a patron on behalf of the authority.
BY WINSTONE ANTONIO/PRECIOUS CHIDA
Her sentiments followed ZTA head of corporate affairs, Sugar Chagonda's claims that they surrendered the pageant licence to Mzembi under her Miss Tourism Zimbabwe Trust in 2014.
"We are not part of the pageant, it is run by Barbara Mzembi," Chagonda said following a story published by NewsDay on Tuesday saying ZTA were responsible for the pageant.
During a Press conference held in Harare yesterday, Mzembi, however, insisted that the pageant was not registered in her name.
"This pageant is not in the name of Barbara Mzembi. It belongs to Zimbabwe Tourism Authority and they are the ones who have been running with this pageant for years," she said.
"They proposed to me to be the patron, but it is still their pageant and I was only there to run it for them. Up to today, I have not received any letter saying it's now mine and they are no longer involved, so it's not official to me."
Pressed further over the conflicting statements, Chagonda yesterday directed NewsDay to ZTA chief executive Karikoga Kaseke, who was, however, not available.
"I am sorry I am not in office today. Get in touch with the chief executive. He will be able to assist," Chagonda said.
Meanwhile, newly-appointed Tourism and Hospitality Industry minister Edgar Mbwembwe urged the private sector to support pageants.
"We note there is limited investment in beauty pageants in Zimbabwe and I, therefore, urge the private sector and corporates to tango with you to support the event financially and materially. There is so much value you can derive from associating yourself with MTZ," he said.
He said the government fully backed the pageant and expressed hope that it would be successful regardless of limited sponsorship. MTZ spokesperson Spencer Manyemba said preparations for the pageant's finals were already in motion, with auditions scheduled for this weekend.