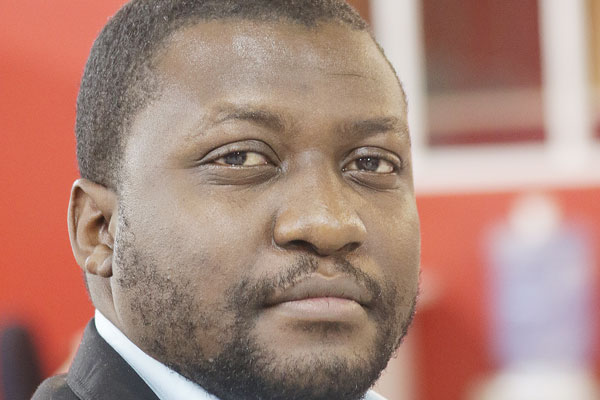 It is beyond doubt that Vice-President Emmerson Mnangagwa is on the ropes and is literally fighting for his political life, as Zanu PF's infighting gathers momentum and heads for an inevitable climax.
BY NQABA MATSHAZI
Mnangagwa is in exactly in the same position as his predecessor, Joice Mujuru was three years ago, with the other similarity being that the opposition seemingly have no idea how to take advantage of the situation.
Let us deal with the Mnangagwa issue first.
Writing him off at this juncture would be quite premature, but it is quite evident that he is fighting for his political life and his rivals are now saying it is a matter of "when" rather than "if" he falls.
I have previously pointed out that Mnangagwa's seemingly over-eager allies have been his greatest undoing, as they have pitted him against President Robert Mugabe and in such a scenario, there is only one winner.
His supporters say he has been loyal to Mugabe for decades and his closeness to the security sector means it is much more difficult to fire him than Mujuru.
In spite of this, the knives are out and Mnangagwa's rivals believe he is at his weakest and it is only a matter of time before he falls.
Mnangagwa's options at this moment are quite limited; if he keeps quiet and does not respond to accusations thrown at him, he will be considered a sitting duck and that silence would be construed as an admission of guilt, as with Mujuru before him.
If he hits back at his accusers, he runs the very certain risk of offending Mugabe and his wife, Grace, as happened last week.
Take the poison saga for instance; if Mnangagwa says he was not poisoned, it will be a victory for his rivals, who insist he was not.
If he says he was poisoned, he risks raising the ire of the First Family, as happened last week when First Lady Grace Mugabe threw a tantrum and described Mnangagwa as a nobody, whom she will not bother to poison.
Either way, whatever response he offers, he is doomed; he is literally between a rock and a hard place.
He could also apologise to Mugabe for any wrongs done by omission or commission, but this could be tricky, as his rivals could use this against him in the future.
When Grace was leading the onslaught against Mujuru, she implored her to apologise to Mugabe, but the then Vice-President did not, meaning it is anyone's guess how the President would have reacted to the apology.
Those that have apologised to Mugabe in the past seem to have been rehabilitated in the party and the government, such as Patrick Chinamasa, who after the infamous Tsholotsho Declaration, is said to have apologised and went on to hold the Justice and Finance portfolios.
Mnangagwa, who was also implicated in the Tsholotsho Declaration, was rehabilitated through the non-descript Rural and Social Amenities ministry and bounced back as Vice-President later.
But will an apology suffice or we have got to a point of return?
Mnangagwa's supporters have been very vocal, saying they want him to take over from Mugabe and quite a few of them have been expelled from Zanu PF, as the succession issue has long been considered heresy in the ruling party.
It seems the battle lines have been drawn and Mnangagwa's supporters are insisting that he is the heir apparent, whatever the circumstances and an apology at this point is rather unimaginable.
Even if Mnangagwa continues to profess loyalty to Mugabe, his fate is now in the President's hands and the run up to the December conference could seal it.
These ructions in the ruling party should be considered as a godsend to the opposition, but never before has the opposition been this moribund and they have been reduced to cheerleaders and bystanders instead of going in for the kill.
Instead of regrouping and strategising, it seems the opposition are more interested in what is happening in the ruling party than the circus in their own ranks.
MDC-T legislator, Eddie Cross is now speaking authoritatively on Zanu PF issues and Mnangagwa's loyalty to Mugabe, as if that is any of his business.
"An effective, even brilliant organiser he has held the State captive for Zanu PF," Cross writes about Mnangagwa.
"One of the very few Zanu PF ministers, whose hands are relatively clean of corruption, he has survived in the shark tank — but now is under sustained and co-ordinated attack."
Surely there is everything wrong when a senior opposition member begins to write this excitedly about a Zanu PF member, even drawing parallels between MDC-T leader, Morgan Tsvangirai's illness and Mnangagwa's political troubles.
Former minister, Jameson Timba also seemed quite enthused by Mnangagwa's response to his counterpart, Vice-President Phelekezela Mphoko, almost describing it as a masterstroke.
Unbeknown to him was that Grace was to hit back at Mnangagwa in a very blunt manner within minutes, rendering the latter's statement irrelevant and yesterday's news before it was even published.
The opposition has no business in Zanu PF factional wars and instead should take the opportunity to galvanise itself for a bruising 2018 election battle.
All is not well in the opposition and they should be concentrating on solving their own problems instead of looking for the better devil in the ruling party.
As the opposition, their pre-occupation with the next elections should not just be on changing the driver of the carriage, but rather changing the whole carriage.
If the opposition continues on this path of being obsessed with ruling party politics, they should not be surprised when Zimbabweans look to Zanu PF for change rather than the opposition.
Instead of singing the praises of one faction or at least one person, the opposition should be telling Zimbabweans why Zanu PF ought to be removed lock, stock and barrel.
Mnangagwa may be an effective and brilliant organiser, but these are words that we would ordinarily expect to hear from Zanu PF, not Cross.
Yes, the opposition, like anyone else, are allowed to have opinions on Zanu PF and its factions, but it is worrying that they continue to talk this effusively about the ruling party, when their own house is in shambles.