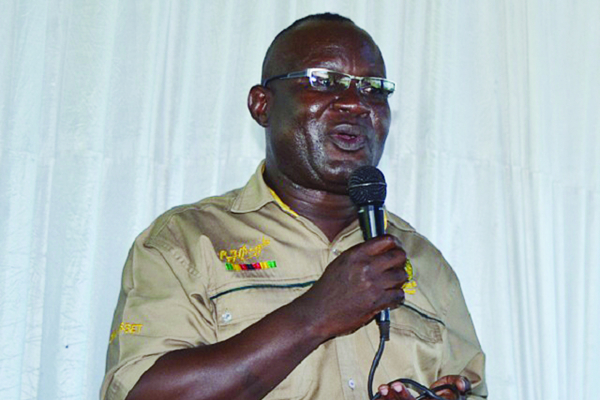 FORMER Zimbabwe Republic Police Senior Assistant Commissioner, Edmore Veterai has declared interest to contest for the Bikita South parliamentary seat on a Zanu PF ticket.
By Garikai Mafirakureva
Veterai, who retired from the police force in 2013, is set to face stiff competition from musician-cum-politician Energy Mutodi, who is expected to stand as an independent candidate and incumbent MP Jeppy Jaboon (Zanu PF).
Addressing party supporters in Bikita recently, Veterai, who is the former chairperson of the Zimbabwe Sugarcane Farmers' Development Association, said he was the best candidate to represent the ruling party in the constituency.
"So far, I am the best candidate in Bikita South to run the constituency. You should vote for a person from your area, not those foreigners who build shops in the area for them to be able to stand as candidates," he said.
It remains to been seen if Veterai meets the selection criteria to stand on a Zanu PF ticket, as he has not been actively involved in party structures.
Dates for primary elections are yet to announced.
Veterai becomes the fourth former top police officer to gun for political office after Oliver Mandipaka (Buhera Central), Novet Muponora (Mt Darwin South) and Ronald Muderedzwa (Buhera Central) contested and won the 2013 parliamentary polls on Zanu PF tickets.