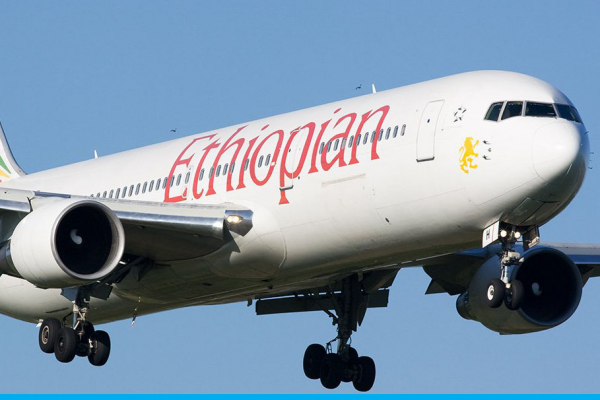 AFRICA'S leading carrier, Ethiopian Airlines, plans to fly daily and deploy a wide-bodied aircraft to Victoria Falls as passenger traffic continues on its upward trajectory.
BY NDAMU SANDU
The airline, voted the best carrier by travellers this year, flies four times a week to the resort town via Gaborone on Tuesdays, Thursdays, Saturdays and Sundays. It began flights to Victoria Falls on March 26 using the Boeing 737-800 aircraft.
Ethiopian International Services managing director Esayas Woldemariam told NewsDay recently that the carrier plans to have daily flights as traffic grows.
"Our plan is that as traffic grows, to make it daily. When it even grows, we de-tag it from Gaborone. When the traffic increases we make it a standalone. When it further increases, we bring the widest body aircraft," Woldemariam said.
The airline operates one of the youngest fleets on the continent and its wide-bodied planes include the B777, B787 and A350.
Victoria Falls International Airport has seen an increase in passenger traffic after the completion of the $150 million upgrade, which gave birth to a state-of-the-art international passenger terminal building and an aircraft parking area with a capacity to park three wide-bodied aircraft such as the Boeing 747 or equivalent. Its handling capacity will treble to 1,5 million passengers per annum, up from 500 000.
The upgrade created a new 4km long by 60m wide runway and associated taxiways, capable of landing long haul wide-bodied aircraft. Ethiopian Airlines flies twice daily to Harare from Addis Ababa and was one of the airlines that continued to fly into the country when others deserted Zimbabwe in the period 2000 up to 2008
Woldemariam said Victoria Falls was serving the entire catchment area, with passengers coming from Livingstone and Bulawayo to fly with Ethiopian Airlines.
"Even the number of tourists coming to Victoria Falls has increased because Ethiopian Airlines made a lot of investment to popularise that destination," he said.
The airline is Zimbabwe's flying tourism board and is helping government's efforts in luring tourists to the resort town.