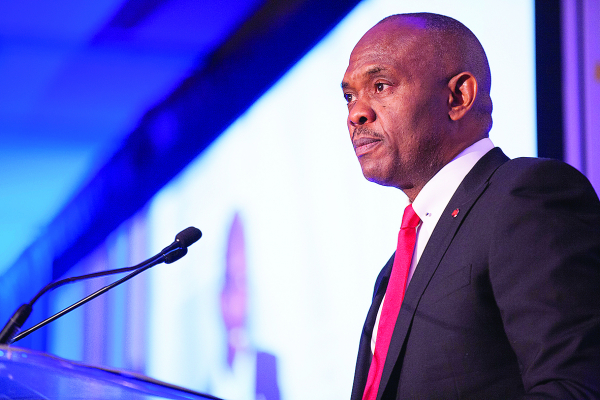 At least 17 young Zimbabwean entrepreneurs from various sectors of the economy will this year get seed capital from the Nigerian billionaire, Tony Elumelu to grow their businesses.
BY FIDELITY MHLANGA IN LAGOS, NIGERIA
This comes after the Tony Elumelu Foundation (TEF) Entrepreneurship programme which commenced in 2015 has committed $100 million towards empowering up to 10 000 entrepreneurs across Africa over the next 10 years.
Officiating at the TEF forum on Saturday, Elumelu said the initiative was meant to eradicate poverty in Africa, which has forced youths into migration and become victims of human trafficking.
"In Africa we are faced with a situation of poverty. In some areas where we get, as a continent, foreign direct investment flows in Africa are $467 billion, but poverty remains a problem in Africa. Our young ones are forced into migration and we know they cross the Mediterranean and most of them die before reaching their destination," Elumelu said.
"They become victims of traffickers and when they reach their destinations they sell their organs to survive. We can't allow that to happen. We can do something and this is a fundamental reason why the Tony Elumelu foundation was created."
The billionaire philanthropist said Africa was endowed with young energetic, hardworking, creative and enterprising youths whose mettles can grow the continent.
He said youth can draw inspiration from Steve Jobs' Apple company, Jack Ma's Alibaba and Bill Gates' Microsoft whose market values have grown to $1 trillion, $600 billion and $500 billion respectively.
Under the programme entrepreneurs undergo a 12-week enterprise toolkit training, online mentoring, meet ups and then get seed capital funding of $5 000 non-returnable and access to a $5 000 convertible loan.
Speaking to NewsDay at the sidelines of the forum one of the entrepreneurs Lipian Mtandabari (23) of Phezulu Safaris said his business of packaging safari holidays would grow not only through access to seed capital, but through networking.
"Not only has the TEF brought the much-needed seed capital, but it has opened avenues of strong networks and linkages necessary to grow business. We are in an industry dominated by big companies, so we need to invest a lot to bring tourists into the country," he said.
Another entrepreneur, Taonachiedza Karonga director of Prosight said his business of three years provides prospective property owners, through a portal, the intelligence to understand the area they intend to buy property and access to supermarket and schools, among others.
He was grateful about the programme, but decried the lack of government support to budding entrepreneurs in the country.
"We would expect the government to respect what entrepreneurs can do; we can rebuild the economy if they give us space. When our projects were approved, we tried to reach the ministry of Youth to fund our trip to Nigeria, but nothing materialised. Even banks and other companies, were not forthcoming" he said.
Voan Incorporated managing director, Anthony Mutanga intends to build his retail and commodity broking business beyond Zimbabwe.
"We now want to go beyond our borders and target people living in South Africa, the United Kingdom to sell products such as Maputi, Mazoe, Maheu in bulk. I need my export papers to be in place and this calls for the government to expedite the ease of doing business reforms to make these processes easy," he said.