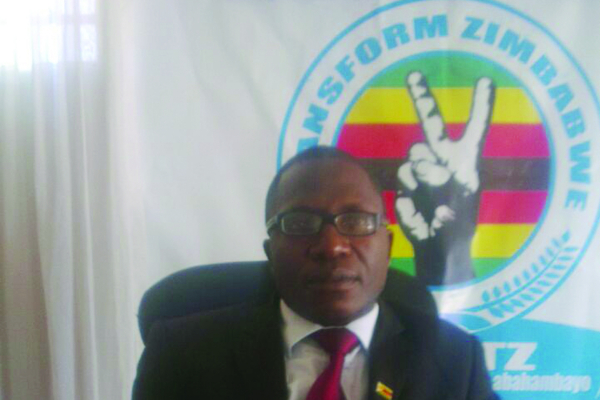 TRANSFORM Zimbabwe leader, Jacob Ngarivhume is negotiating with MDC-T leader, Morgan Tsvangirai to get two more parliamentary seats and 80 council seats under the MDC Alliance, as a quota for participating in the coalition.
BY PAIDAMOYO MUZULU
TZ, according to the allocation schedule leaked to the media, was allocated 19 parliamentary seats under the alliance, more than double what the People's Democratic Party led by Tendai Biti got.
Ngarivhume confirmed negotiations for more parliamentary and municipal seats in a memo addressed to his party's structures on an update in the alliance discussions.
"What I can assure you is that we will continue fighting to get a meaningful number of seats and we are negotiating to field candidates for local government (council) seats in about 80 wards even where the seats would be allocated to our alliance partners," he said.
Ngarivhume said TZ had been allocated 19 parliamentary seats, but wanted two more.
"Meanwhile, I am negotiating with the MDC-T principal for two more constituencies in Bulawayo or Harare and Manicaland," he said. In the current agreement, TZ was allocated seats as follows: Harare (1), Mashonaland Central (6), Mashonaland West (2), Mashonaland East (2), Masvingo (2), Midlands (5) and Manicaland (1).
The TZ leader also acknowledged the seats distribution was not final, as former Vice-President Joice Mujuru's National People's Party (NPP) still had a chance to join the alliance.
"As was reported in the media, Mujuru's NPP and other players came after the launch of the alliance and requested to be part of the alliance and this has resulted in the reconfiguration of the proposed seat allocations and resulted in the current delay in the finalisation of the negotiations," he further wrote.