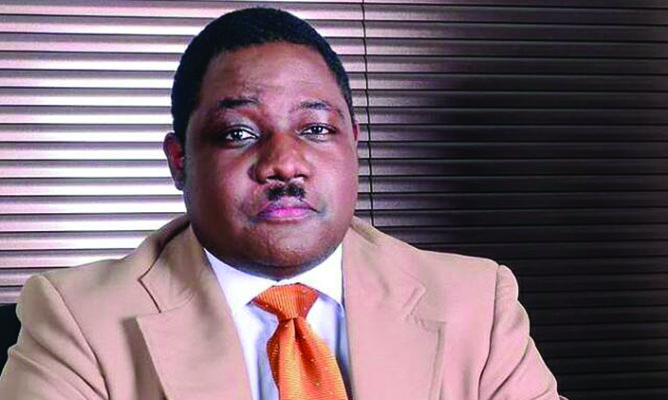 BEAUTY pageant director Taremeredzwa Munzara yesterday fired a salvo at South Africa's Police minister Fikile Mbalula following his arrest over what he described as trumped up trafficking charges based on "lies" by South African model Princess Mahlangu.
by Winstone Antonio
In a wide-ranging interview with NewsDay, Munzara said his arrest in Malaysia last year after a joint sting operation by South Africa's Hawks and Interpol was part of a smear campaign to tarnish his image.
Munzara, who was detained by the Malaysian police, said he was later released after it emerged that he was innocent.
"The contestant (Mahlangu) refused to change hotels. The next day I was told by another associate that I had been reported to the police over human trafficking," he said.
Munzara said that was the beginning of what later turned out to be a trap designed to lure him into the hands of the police when he received a message from the Miss Heritage South Africa national director, Palesa Ramoshebi, claiming that Mahlangu wanted to talk to him.
"Princess got in touch with me via WhatsApp and she stated that she felt bad about what had happened and that I must move her to the new hotel," he recalled.
"When I went to pick her up, I had no idea she had set me up with the police. I got there and six police officers apprehended me and took me for questioning."
Munzara said according to Malaysian law, people accused of trafficking were held in police custody for 24 hours before they were taken to court for determination of whether they should be remanded for investigations or released.
"So I spent my first 24 hours (in police custody) and then I asked the guards in charge about my court appearance. They said I would go to court the next day, which was Saturday. The next day came (but) nobody came for me. I asked why and I was told that I had no case," he said.
Munzara said he was not aware that once a foreigner was arrested in Malaysia, they would be detained for 14 days to allow the authorities to establish whether their passport and visa were authentic and added that the process was not an "arrest".
"So when people were saying I was arrested, I was never arrested, I was just hit by technicalities based on the Malaysian police system," he said.
He said officials from the Zimbabwean Embassy in Malaysia even visited him to explain the process because they could not have him released from detention.
Following his release, he said, he was issued with a clearance letter stating that the case had been dismissed.
Munzara said he was shocked to read hundreds of online articles in which Mbalula was quoted saying Munzara was a criminal.
According to a South African newspaper, The Citizen, Mbalula took "a huge personal interest" in the case and even paid the costs for Mahlangu's return flight from his personal funds. The paper further stated that when the minister announced the model's "rescue" at a press conference, there was already dispute that 24-year-old aspiring beauty queen from Bloemfontein, was telling the truth.
Munzara said Mhlangu later implicated Ramoshebi whom she feared was likely going to fight from Munzara's corner after establishing that she had been sold a dummy by the model.
"Now the truth is out that she fabricated the whole story and these findings are official from the South African Police and the Hawks, based on evidence we submitted," he said.
Although Mbalula's spokesperson was quoted in the South African media saying no case was opened against Munzara, there were indications that a docket was indeed opened, but subsequently closed.
"In South Africa, Fikile Mbalula is now claiming that they never opened a case against me, because they are afraid to face the music of their negligence. If they never opened the case, why did they defame me as a criminal to the world?" Munzara said.
A South African police source was also quoted saying, "There were no elements of crime in the case… When she [Mahlangu] got there [Malaysia], she did not have proper accommodation. So she decided to lie to the police that she was being trafficked."
Mahlangu implicated Munzara in the human trafficking ring that saw her travel to Malaysia under the impression that she would participate at Miss United Countries pageant run by Munzara that was supposed to have been held on July 29.
Munzara said although some people had urged him to sue Mahlangu he had no such appetite at the moment, but it was important for the law to be upheld and justice served.