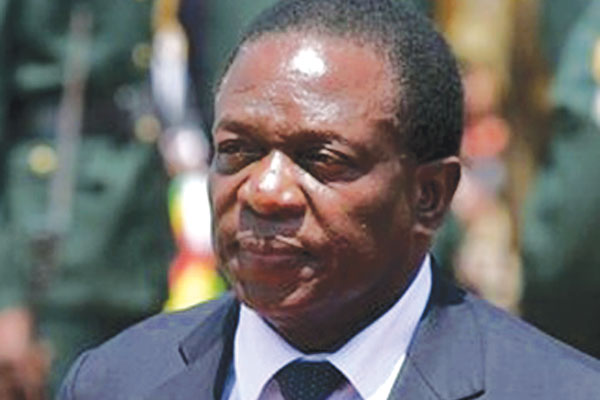 Vice-President Emmerson Mnangagwa early this year reportedly ordered the Post and Telecommunications Regulatory Authority (Potraz) to loan the Zimbabwe Football Association (Zifa) $1 million from the Universal Services Fund (USF), but the local soccer governing body is yet to pay back the money amid claims the debt has been written off.
BY XOLISANI NCUBE
There are fears that the money, which is meant for telecommunications infrastructure development and establishment, could have been looted in a scandal that could drag in the Vice-President, Information Communication Technology minister Supa Mandiwanzira and Zifa boss, Philip Chiyangwa.
Potraz and government sources said Chiyangwa, in his capacity as Zifa president, approached Sports minister Makhosini Hlongwane seeking help to bankroll the senior soccer team's travel to Gabon.
Hlongwane, in turn, reportedly engaged Mnangagwa, who ordered Potraz to "loan" Zifa $1m, which went towards payment of allowances and other administrative costs for the national team.
"The money was initially said to be a loan and later Potraz wrote off the loan," a source said.
"We wonder in what capacity the loan was written off, as Potraz is not a bank."
USF is a fund set up for development of telecommunication infrastructure and facilities so that everyone in the country has access to telecommunication services.
"Football is not a telecommunication service and Zifa is not a telecommunication service provider," the source said.
Contacted for comment on Tuesday, Mandiwanzira confirmed the Zifa bailout by Potraz, saying it was "normal" for parastatals to help other State agencies and the assistance was treated as a loan, which should be repaid.
"The Universal Services Fund was approached on behalf of Treasury, on many occasions, to advance its unused financial resources to fund various national causes. These advances have been on the strict understanding that they will be refunded," he said.
"The ministry is aware that part of the resources have been used to bail out national teams participating in international tournaments, including football, basketball and the recently-held youth games.
"It is not the prerogative of USF to determine how money requested by the government should be utilised. Its responsibility is to ensure that the money is repaid.
"None of the money advanced to the government by the USF has been written off, contrary to your assertions. This includes $40 million advanced to Treasury in 2012 under the then Finance minister Tendai Biti."
Chiyangwa refused to comment on the matter before he went ballistic, accusing NewsDay of pursuing a personal vendetta against him.
"Take your matter to your sources, Philip Chiyangwa has no business with NewsDay," he said, before terminating the call.
In the past, Econet has complained about USF, saying there was a lack of accountability and has not seen the money from the fund being used to increase access to telecommunications.
USF is a pool of money into which the country's licensed telecommunications companies contribute 2% of their annual revenue.
The fund was established to finance the expansion of telecommunications services in outlying areas, which are underserviced.
Zifa received money from USF to fund the Warriors' participation at the Africa Cup of Nations tournament in Gabon early this year.