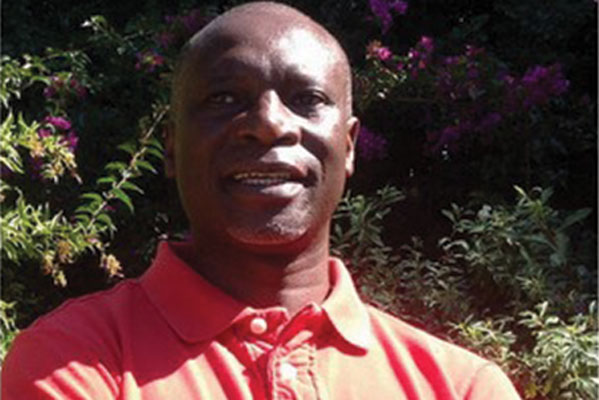 ZIMBABWE International Film and Festival Trust (ZIFFT) executive director, Nigel Munyati has urged filmmakers to be better organised and be professionals if they are to grow their careers.
BY WINSTONE ANTONIO
Munyati made the remarks speaking at the Film Forum and Awards closing night on Saturday to mark the end of the joint Zimbabwe International Film Festival (ZIFF) and International Images Film Festival for Women (IIFF) festival.
"We are not an organised group of people, maybe by definition, by nature filmmakers we like to do our own things, we don't like working together, but we have to change that. We have been talking about the need to start collaborations with others.
Let's start professionalising, and I think the more we do that the more, will become more successful as an industry," he said. "Professionalisation starts with you, we have to became professionals, if at the end of this festival, we don't change how we approach the business of film, then we would have failed, but I don't believe we have failed, I believe we have made significant progress in changing our attitude and mindset about what the film sector is about."
Munyati said filmmakers must think outside the box to make money and move away from just doing films as a passion.
"Our theme has been Business of Film, the idea being to create a new mindset among the Zimbabwean filmmakers, we need to stop just being artists, that still important we appreciate the fact that we are creative people and we must never lose that value it is very important to retain that, but at the same time we must now start to think business," he said.
"We must start to regard ourselves as entrepreneurs and future business, you look at your Metro-Goldwyn-Mayer Studios, Sony Studios and all these big Hollywood studios and film companies. At one stage they were aspiring individuals hoping that one day they will be able to get into film, and this is how we have to start thinking that one day I am going to be a successful Zimbabwean film company owner and hopefully further on globally successful film company."
Munyati said their partnership with IIFF was a rewarding process, adding that they are committed to the marriage for the growth of the film sector.
"It's not easy when you go into a partnership of this nature. This is the first time we have done it, for 19 years ZIFF has been running its course and for 16 years IIFF has been running its course and we were not sure if it was going to work. It's one of those marriages that can work or can fail, but I am glad it has gone very well. When all is told it can still be regarded as a successful partnership," he said.
"People have asked me why it is ZIFF and IIFF, and why not just one name or one theme and my answer has been it takes time it's not something that going to change overnight, we talking about 19 and 16 years of working separately. It's a process we are going through, but I am happy to say that I have found it very rewarding process that we have gone through. It's a relationship that I would like to see going forward and I am looking forward to working together."
Women Film Makers of Zimbabwe spokesperson, Karen Mkwasi, speaking to NewsDay on the sidelines of the ceremony, shared similar sentiments, saying the success of the joint festival shows the power of collaborations.
"Bringing together this year's edition of the festival was a challenging experience, but very rewarding because we really managed to get to a place where we could pull our strength together and come up with the film festival at a point where we actually thought at some point we could not manage to have the festival this year, so it just shows the importance of collaboration in the film industry," she said.
"This year's combined edition of the festival was a purely Zimbabwean film festival. We had good film forums and the film programme was phenomenal, it was a very good and eye opener film festival for all filmmakers who attended. It was the best of IIFF and ZIFF as we got big crowds from the traditional IIFF and ZIFF masses, who came together under one roof." The awards ceremony was also graced by South African-based Zimbabwean actor and voice artiste, Charlene Chiedza Kudzai Mhende, who earlier in the day took local filmmakers through her journey in the film industry.