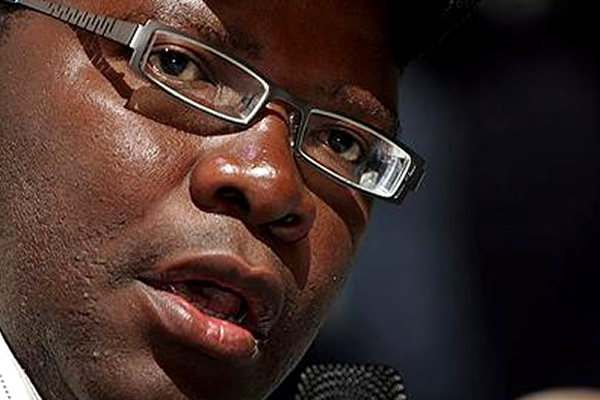 PEOPLE'S Democratic Party (PDP) leader, Tendai Biti has organised an urgent meeting with disgruntled Matabeleland lieutenants this week to resolve their differences after they boycotted the MDC Alliance launch in Bulawayo on Saturday.
BY PAIDAMOYO MUZULU
Several PDP officials from Matabeleland, among them secretary-general, Gorden Moyo and deputy spokesperson, George Mkhwanazi, snubbed the weekend event, accusing Biti of rushing to sign the coalition deal without their consent.
"A meeting is being arranged where the leaders will find common ground on the matter," a PDP source said.
PDP spokesman, Jacob Mafume confirmed the party would soon table new demands.
"We are not renegotiating. We are still negotiating. We are looking at equity and accommodation, but can't disclose the numbers as that would be unfair to the process," he said.
Moyo declined to comment on the issue, but referred to his memo to party leaders on the alliance issue.
The memo was written soon after the PDP national management meeting held in Gweru on August 25.
"The party reconfirmed its minimum demands for its full participation in the alliance. While the minimum demands cannot be recounted here for obvious reasons, one particular demand needs mentioning that is the party will only accede to an agreement that will fully embrace all its active provinces following the principles of equity and inclusivity," he wrote.
Mkhwanazi last month accused Biti of having negotiated an agreement that gave "personal packages to the Harare leadership under the coalition, while overlooking the party's strongholds outside the capital".
Under the deal, PDP was allocated 14 seats in the alliance in addition to the deputy mayorship of Harare and Bulawayo, but was barred from fielding parliamentary candidates in Matabeleland North, Matabeleland South and Mashonaland East provinces.
The arrangement has reportedly angered PDP officials in the region, who feel marginalised in the coalition deal.
Meanwhile, Biti at the alliance launch in Bulawayo, told opposition supporters that he was working on a detailed economic blueprint to lift the country from the current economic morass.
"The alliance we are forming must offer deliverables to the people of Zimbabwe, a tangible programme to the people of Zimbabwe. The first thing we will do is to write a programme of action on the economy, we will present the document to the people of Zimbabwe," he said.
Biti said the programme would try to achieve a 7% annual growth that would increase the country's gross domestic product to $100 billion in the next 15 years.