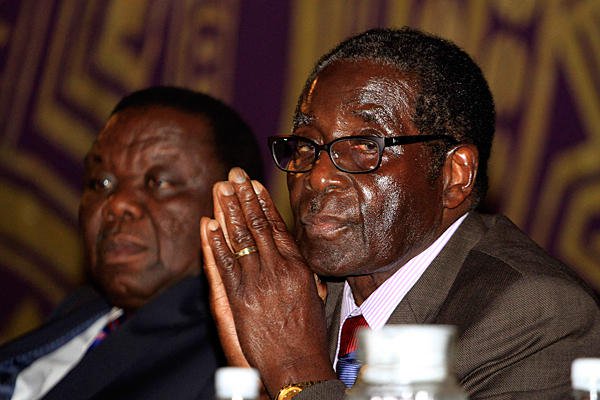 SOUTH Africa's ruling ANC yesterday warned President Robert Mugabe against continuously undermining its late former leader, Nelson Mandela. By Tinotenda Munyukwi This follows Mugabe's anti-Mandela rant at a Zanu PF campaign rally in Gweru, where he accused the former South African leader of being "too friendly" to the whites at the expense of the black majority.
Addressing South African journalists yesterday, ANC secretary-general Gwede Mantashe described Mugabe's remarks as careless and grossly unwarranted.
"We must prove the lies of the statements made among others by the President of Zimbabwe that the policies of the ANC made black South Africans paupers.
"Independent research states as proof of the work that has been done to create better lives for the majority of South Africans," he said.
"This morning, I phoned the secretary-general (sic) of Zanu PF and I said to him, your President is all over Madiba, but the reality of the matter is you have destroyed the economy in your country, we continue to create black millionaires in this country including Zimbabwean millionaires.
"So if you are adventurous and popular you can do anything, consequences are for others to correct. The attack on Nelson Mandela by President Mugabe is unwarranted and extremely unfortunate."
Mugabe has on several occasions taken digs at Mandela, accusing him of compromising the gains of the liberation struggle by "supping" with white South Africans.