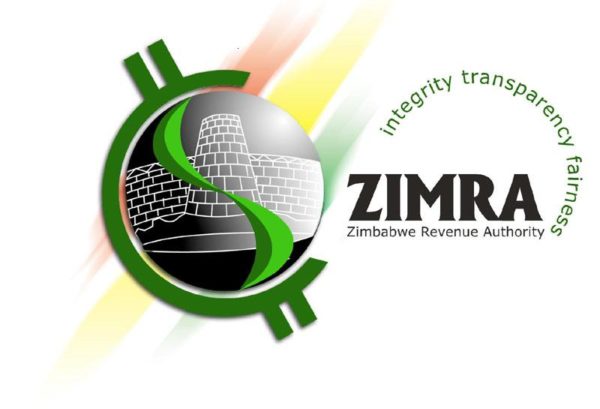 THE Zimbabwe Revenue Authority (Zimra) has, with effect from August 28, suspended two of its Beitbridge senior managers and another manager from dog section.
BY OWN CORRESPONDENT
The suspension of Batsirai Chadzingwa, the regional manager of Beitbridge, John Miles Cochrane, the bonds and State warehouse manager at Beitbridge and Nhlanhla Ndlovu, who manages the dog section, was announced through a circular dated August 28 from acting Zimra Commissioner-General, Happias Kuzvinzwa to all staff.
Zimra spokesman, Canisio Mudzimu yesterday confirmed the suspensions, but refused to shed light on the reasons for that action.
"The question you have asked concerns contracts of employment between the Zimbabwe Revenue Authority and its members of staff. As you appreciate, contracts of employment are confidential in nature. I am, therefore, not at liberty to comment on the issues you have raised," he said in a written response to questions.
Unconfirmed reports, however, suggest Chadzingwa and Cochrane could have been suspended in connection with allegations of failing to arrest rampant transit smuggling using electronic tracker devices used to monitor vehicles in transit.
Zimra board chairperson, Willia Bonyongwe was quoted in the media this week accusing customs and excise officers of being responsible for the loss of millions of dollars to transit smuggling. Transit smuggling is the dumping of goods, which are imported and declared as in transit — for which duty is not levied — that are later dumped on the local market.
Millions of litres of fuel have been smuggled in the same manner.
Mudzimu also refused to shed light on the more than 80 tonnes of Malawi-bound dressed chickens that Mozambique refused to grant transit access after they came from South Africa, which had a recent bird flu attack.
The chicken destined for Nando's Malawi arrived through Beitbridge in transit to Malawi via Nyamapanda, but Mozambique refused them entry citing bird flu.
In turn, South Africa refused to accept the same trucks because Zimbabwean customs officials had opened the trucks during physical examination.
"Section 34 (A) of the Revenue Authority Act [Chapter 21:11] precludes Zimra from providing specific information pertaining to its clients to a third party. I am, therefore, unable to comment on the issue you have raised," Mudzimu said when he was asked what became of the chicken load.
Cochrane reportedly escorted the trucks carrying the chickens to Harare. But it was not clear where they have been kept, although Zimra was likely to bear costs of the trucks' delays and cost of the chickens after its officers failed to comply with a section of the Sadc protocol on goods in transit.
"Zimra has a transit management system, that is meant to curtail transit fraud and the illegal dumping of goods on the domestic market.
"This transit management regime includes the electronic cargo tracking system, which entails mounting of electronic seals on transit cargo and monitoring its movement as it transits through Zimbabwe. Risk profiling and verification of declared goods are also used to curb smuggling that is perpetrated in the form of transit fraud and to ensure that the laws that are administered by Zimra are adhered to,"Mudzimu said.
It I was not clear why Ndlovu was suspended.