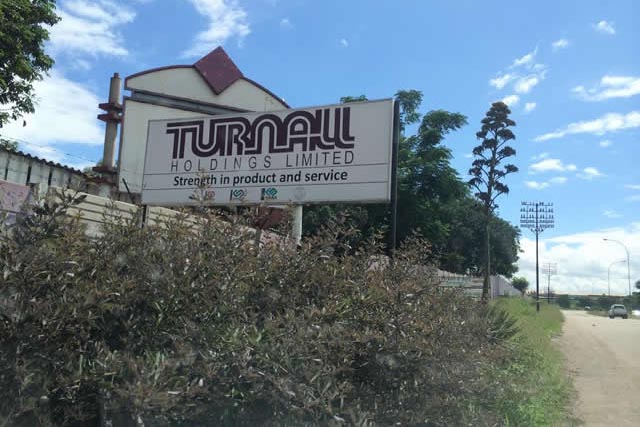 Listed Turnall Holdings seeks to grow its exports so as to raise foreign currency to fund the procurement of raw materials than relying on the Reserve Bank of Zimbabwe's erratic forex allocations.
BY FIDELITY MHLANGA
The manufacturing company's acting managing director, Roseline Chisveto last Friday said the company was suffering from foreign currency shortages which were hampering the operations of the business.
"Just like any other business we have been equally affected because we got delays and things don't move on time," she said.
"This then affects the flow of our business and the timing at which we want to attend to certain needs and spares of the plant and factory.
"So we have seen some support from the banks. The issue we need to look at is when the tobacco auctioning season started, we had improvements.
"Now we need to create capacity to export so that we can sustain our imports."
She said going forward, they had to enhance their capacity to export, adding that if it succeeds it would be a viable model.
The tile, asbestos and pipe manufacturing firm sources chrysotile — a major raw material — from Russia.
The country depends solely on tobacco earning to fund its nostro accounts and has a $350 million nostro accounts deficit and is negotiating for a $600 million nostro stabilisation facility from Afreximbank.
The firm has been lobbying for the immediate opening of Shabanie and Mashava Mines, which are sources of the raw material chrysotile.
Chisveto noted that after the introduction of the new innovative asbestos product, Ecosheet last year the company was now effectively managing its costs, adding that the product was faring well in the Zambian export market.
"We are 100% Ecosheet because from a cost perspective it allows us to manage our costs effectively, while we are delivering a good product to the market at the same time. If we advance and upgrade the machine we will be able to produce other product lines to supply other markets because if you look at Zambia its actually taking Ecosheet of about $100 000 at the moment which indicates that from where we were we are actually growing. We signed up four new distributors who are yet to perform that's on its own shows that at least there is keen interest for partnerships," she said.
Turnall board chairperson, Rita Likukuma said the restructuring was envisioned to be concluded latest by September, which would make the business much stronger.
"Issues are not quite within our control, but we expect that by the end of August and September we should be able to communicate to the market. So we are still hoping to be able to conclude and update the market obviously there is a lot of negotiations. As the business progresses it also says do things different. So we also have been taking other initiatives given now the fact that the business is now viable," she said.
Last year, the company was embroiled in controversy after cases of alleged abuse of company resources, leading to the ouster of its top bosses.
However, Likukuma said the business was performing better as the company was undertaking a number of initiatives to turn it around.
"It's still work in progress (balance sheet restructuring exercise) and we are working on it. Suffice to say we now have a business, which is profitable and viable for July we have seen profitability and August. There are quite a lot of initiatives that are already yielding results," she said.