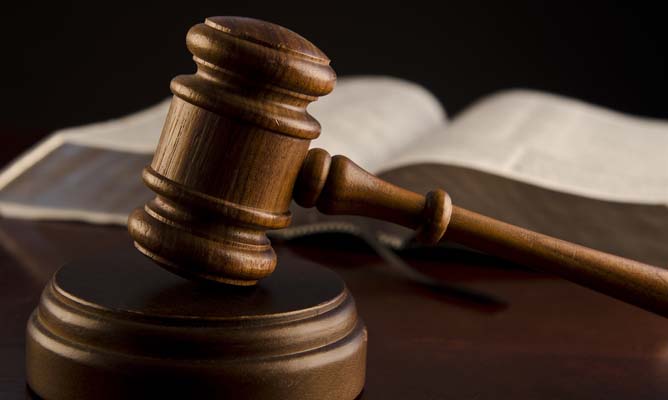 There was drama at the Harare Magistrates' Court yesterday, when senior police officers stormed the courthouse and allegedly manhandled and openly assaulted a suspect, who apparently had attended court for his trial on charges of extortion and possession of cocaine.
BY DESMOND CHINGARANDE
The suspect, Delish Nguwaya, who is a Central Intelligence Organisation (CIO) informer, had appeared before regional magistrate, Noel Mupeiwa and during a break, the senior officers, Assistant Inspectors Luke Chatukuta, one Nemaise and several others, stormed the courtroom, handcuffed and dragged Nguwaya out, while beating him up in full view of members of the public.
Nguwaya could not suppress his cries, as he screamed for his lawyers' help, as the officers dragged and slammed him on the floor, while taking him outside the building and then whisked him away.
Apparently the police officers did not advise the prosecutor, Constance Ngombengombe, on why they were arresting Nguwaya.
She made attempts to follow and seek audience with the officers, but with no luck.
During the melee, Chatukuta could be heard telling Nguwaya that the only way to deal with him (Nguwaya) was "to put a bullet in his head", accusing him of implicating wrong people.
Later, when the magistrate resumed sitting, Nguwaya's lawyer, Jonathan Samukange, applied for the officers to be charged with contempt of court, saying the police had shown total disrespect of the courts of law.
"If they (police officers) had issues with Nguwaya, they should have arrested him after the court session. Police took him out assaulting him; they have shown no respect for the courts. There is no authority in Zimbabwe which is above the court," Samukange said.
"I want Chatukuta and Nemaise to explain where they got the power to eject a suspect from court. That conduct shows lawlessness on the part of the police officers and they must be called to explain themselves."
The prosecutor also told the court she had no idea why the officers had handcuffed and assaulted Nguwaya.
Mupeiwa then reacted angrily to the police officers' conduct and immediately removed Nguwaya from remand, saying it was not the first time the police officers had disturbed the court proceedings.
"I will give you (State) 30 minutes to return the accused. If not, I will remove the suspect from remand," he said.
Nguwaya has been accused of various offences that include extortion, cocaine possession, impersonating police officers, fraud and many others in which he has implicated police bosses and senior CIO agents, who include police Superintendent Nyaradzai Majachani and Shepard Tachiona.
At one point, police clashed with CIO members after the former had arrested Nguwaya, leaving out senior police officers, who had allegedly participated in the same criminal case.