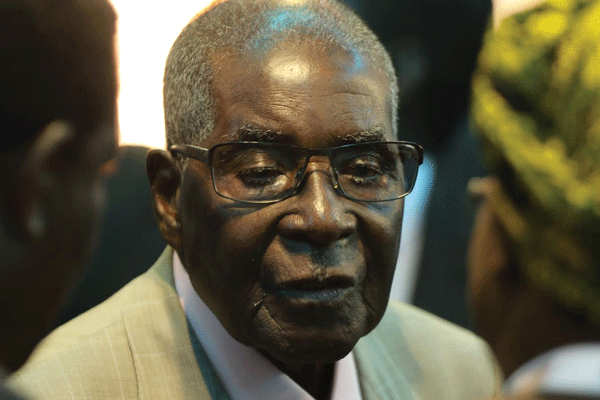 MDC-T youths yesterday marched in Bulawayo demanding a raft of electoral reforms ahead of the 2018 elections, among them an increase of voter registration centres in urban cities like Harare and Bulawayo which are viewed as opposition strongholds.
BY NQOBANI NDLOVU
The march by the handful of MDC-T youths began at Bradfield shopping centre with opposition supporters singing songs denouncing President Robert Mugabe, the ruling Zanu PF and the Zimbabwe Electoral Commission (Zec) along the way.
They also waded into Mugabe's wife Grace's South Africa debacle for assaulting a young model with placards that read Grace Stop Abusing Women.
The MDC-T youths marched from Bradfield to Zec Bulawayo offices in Famona to deliver a petition with a list of their demands for the electoral roadmap. Police were present to monitor the youth.
The petition was handed over to Zec election officers before dispersing.
MDC-T youth provincial chairperson Malandu Ncube said they would not stop pressing Zec to redraft the electoral roadmap to ensure the 2018 elections would be free and fair.
"We need to send the message clear to Zec, where we can't allow a situation whereby they steal our vote, by denying us the right to register to vote for instance asking for proof of residence. Most of us don't own any property and we rent.
"We demand transparency. We have an unfair distribution of registration centres and as the MDC we are concerned about that. So we are saying that must come to end, if they don't want to listen to our peaceful methods we will find a way of making them listen," Ncube told journalists.
Political parties under the National Electoral Reform Agenda (NERA) have been pressing Zec to implement a wide range of electoral reforms, but there has been little movement in this regard.
NERA has also approached Sadc, the African Union and the United Nations seeking the establishment of an independent international body to run 2018 elections.