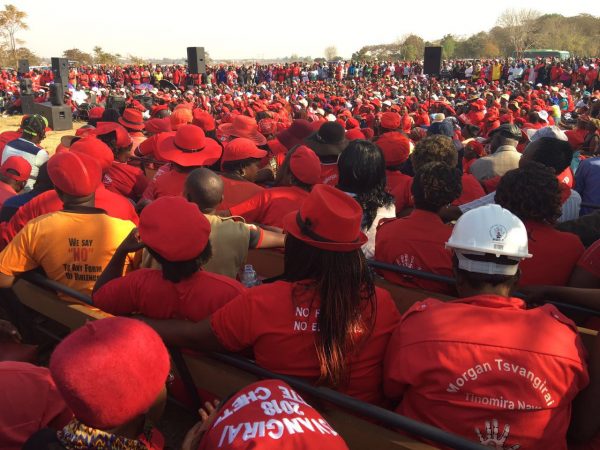 TWO Kwekwe MDC-T councillors, accused of voting a Zanu PF councillor for the deputy mayor's position, have been spared the axe after the party's provincial executive overturned their suspensions.
BY BLESSED MHLANGA
Councillors Aaron Gwalazimba and Mbekezeli Ndlovu had been suspended from the party and were facing a recall after an internal party disciplinary committee found them guilty of voting for John Mapurazi to be Kwekwe's deputy mayor.
However, the party's Midlands North provincial executive council recently met and overturned the suspensions of the two councillors following a lengthy debate in which the MDC-T's values were debated extensively.
Sources, who attended the meeting, said council members were opposed to the sacking of the councillors over a matter involving a secret ballot.
"The elections were held by way of a secret ballot and for a democratic party like MDC-T to be seen to be flushing out our members over secret votes would just taint our image," a source, who attended the meeting, said.
Provincial secretary, Felix Zifunzi in a letter addressed to all councillors, advised of the decision to lift the suspension against Ndlovu and Gwalazimba.
"That councillors Ndlovu and Gwalazimba were guilty of voting for Zanu PF or collaborating or promoting Zanu PF to win the said election.
"After convening the provincial executive meeting we recommended that we lift the suspension from the date of receiving this letter.
"You are declared free," read the letter.
Zifunzi noted that the six MDC-T councillors in the 14-member council were deeply divided and were working against each other at the expense of the party.
He called on them to discard personal differences and work to promote the interests of the electorate and the party.
"Council noted that there was/is political animosity between and among the councillors, those from the Mbizo constituency are against those from the Kwekwe Central constituency … the executive advises the councillors that they should bury their differences and work as a team and avoid division at all costs," he said.