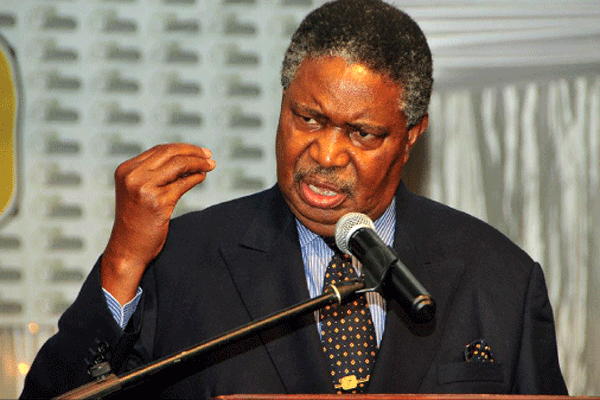 ZANU PF Bulawayo provincial youth leader Magura Charumbira has been disowned by his father, Johannes, who described him as "rogue" following a leaked audio tape where he was reportedly recorded making unpalatable remarks about Vice-President Phelekezela Mphoko.
By Tatenda Chitagu
"He is a rogue son, resident in Bulawayo and does not come to Masvingo," Charumbira said yesterday.
"His views do not, in any way, reflect those of the Charumbira clan."
Magura was reportedly recorded saying Mphoko was a tribalist and people should boycott the late national heroine Shuvai Mahofa's burial if the Vice-President officiated.
He warned that there would be violence if Mphoko officiated because he belonged to G40, whom he accused of being murderers.
"He is a wayward son and I confronted him over the issue," Charumbira said of his son, who has previously been accused of violence in Bulawayo, where he is a Zanu PF youth leader.
"As far as I am concerned, the Vice-Presidents are Presidential appointees and we respect them because they were appointed by the President.
"I am really sorry about those unfortunate remarks.
"He (Magura) is my biological son and the fifth born. I did not know about that, but I received calls from many people telling me about it."
Mphoko presided over Mahofa's burial at the National Heroes' Acre on Sunday, where rowdy party youth occasionally booed him before they walked out during the proceedings.
Contacted for comment yesterday, Magura, who was once arrested for intra-party violence in Bulawayo, disowned the audio recording attributed to him.
"It is not me. That is a cooked-up and edited audio," he said.
"These people took my voice and cooked up the audio.
"VP Mphoko wants me to go to jail. That's the plot. He once said down with me at Davis Hall.
"Now the police are calling me concerning the audio, but it is not me."