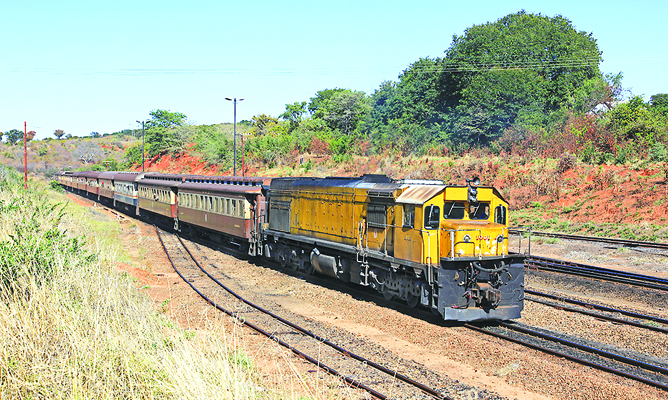 A BUSINESS consortium comprising of South Africa's Transnet and the Diaspora Infrastructure Development Group (DIDG) has reportedly won a bid to partner the National Railways of Zimbabwe (NRZ) in a $400 million recapitalisation deal to revive the ailing parastatal.
BY BLESSED MHLANGA
Sources close to the matter said NRZ had settled for the DIDG-Transnet consortium, but were waiting for the State Procurement Board (SPB) to seal the deal.
"NRZ will be partnering DIDG-Transnet consortium following the completion of the selection process in the past weeks," a source said.
"This company has already been vetted and cleared by the Office of President and Cabinet and the board is happy with their bid."
Contacted for comment, NRZ board chairman Larry Mavima would neither confirm nor deny the deal.
"The matter is still with SPB, who were supposed to sit last week, but will now be sitting around next week to complete the matter," he said.
"They told us that our matter is complex and, therefore, they needed time to go through the papers."
Mavima said NRZ would announce the winner as soon as SPB completes the process.
The DIDG-Transnet consortium, which placed a $400 million bid, is reported to have raised close to $1,2 billion for the recapitalisation of the debt-ridden NRZ. The deal will see the consortium pouring in money to liquidate some of the NRZ debts, repair the train tracks, which were unstable, and bring in new locomotive power.
Mavima said he was optimistic that once the deal was rolled out, NRZ would pivot Zimbabwe's economic recovery.