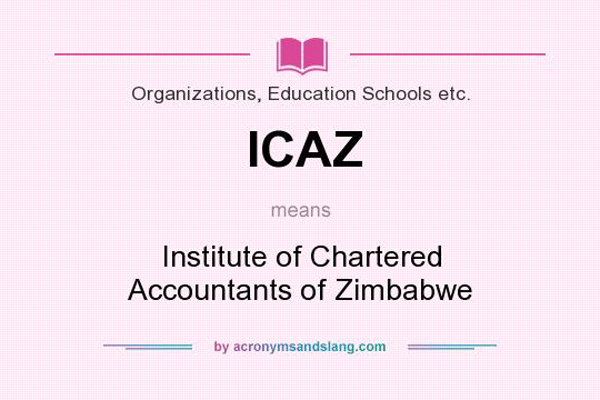 Finance personnel in companies must communicate with fellow staffers to avoid unnecessary stand-offs, the Institute of Chartered Accountants of Zimbabwe (ICAZ) president Martin Makaya has said.
BY FIDELITY MHLANGA
"My key point here is that there are two things that we fail to do as finance people. Ladies and gentlemen, there is need to engage when we are a management team. I think that the key important component is engagement," he told delegates at the Marketers Association of Zimbabwe and ICAZ breakfast meeting in Harare yesterday.
"Sometimes we fail to move forward as a company because we have not engaged enough."
Makaya said accountants in any organisation should explain the meaning of financial results to other staff members.
"The other important thing is communication. As finance people we have seen all these results. Have you communicated what they mean to everyone, staff members and middle management? There is need to communicate how the company will be performing. I see there is gap where the middle staff don't how the company will be performing. They don't have to wait for the annual report to come. Let's continuously communicate and explain the finances to the people," he said.
Makaya said there was need for marketers to learn to understand the financial position of the company to create a modicum of understanding between the finance office and marketers.
NetOne chief finance officer, Sibusisiwe Ndlovu said there was need by both marketers and accountants to adjust in accordance to the prevailing economic environment.
"As we all know, we all budget, but things don't always happen the way that we want. Things will sometimes happen the opposite. That is granted and I don't think it's a crime. It's a growth objective things happen, perhaps the economy changes… those in the agricultural sector it may rain more than what we expect and affects the crop and production."
"The most important thing that I find is that marketers are rarely responsive when things change in the market, marketers will not adjust their strategies. They will continue to want to spend because it was budgeted for. We said we want it, but things have changed, let's own up and say things have changed. Given what's happening I can cut back and redirect so that we are also aware of those liquidity issues," she said.
Ndlovu said financial allocations to marketing activities must be in sync with the business operations as a whole.
"It is important as these marketing decisions are being made that we ask ourselves where the cash is? Where is it coming from? Is it aligned to everything else in the organisation which will allow us that as we execute those strategies we are actually doing the right thing? I think that is important. In most organisations marketing people are the last to know when the business is having a problem," she said.