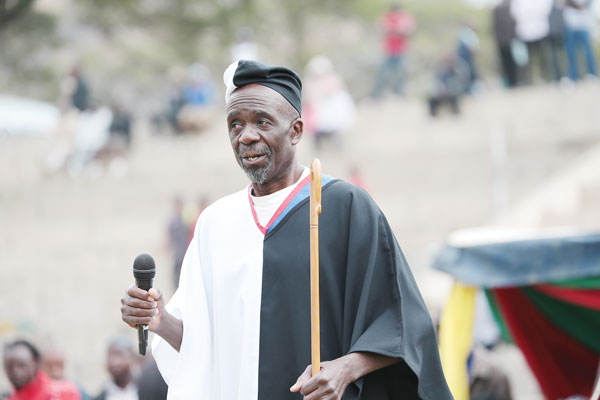 OUTSPOKEN Mutare-based musician, Hosiah Chipanga has accused Manicaland Provincial Affairs minister Mandiitawepi Chimene of withdrawing his farm offer following reports linking him to former Vice-President Joice Mujuru's party.
BY KENNETH NYANGANI
Chipanga, who has recorded several songs widely perceived as anti-government, claimed Chimene withdrew the offer last year after he performed at Mujuru's campaign rally at Sakubva Stadium in Mutare.
He said his relationship with Chimene also took a knock after he recorded album Gamba in 2016, which has some political inferences.
"When I composed the album Gamba, former Vice-President Joice Mujuru was still in Zanu PF. It's very unfortunate that she was expelled from the party, but most people thought I recorded the song for Joice Mujuru, but I recorded it for the late army General Solomon Mujuru. This is the reason the album did not get airplay," Chipanga said.
"I distributed the copies to some Members of Parliament. I gave one copy to our local minister, Mandiitawepi Chimene, and she accepted the copy. The minister promised to give me a farm.
"But when I made a follow-up, everything backfired. This was after I was told that I had a farm in Nyazura. She told me that she was no longer able to work with me because the album Gamba criticised the ruling party.
"She (Chimene) openly told me that our relationship with her had broken down, but I thought I was giving advice to veterans of the liberation struggle."
Chimene was not reachable on her mobile phone yesterday.